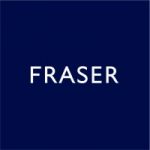 Yacht Marketing Specialist
ABOUT FRASER
Celebrating 75 years of multi-award-winning excellence in luxury yachting worldwide today, FRASER is the longest serving full-service luxury yacht specialist in the world. Handling a client portfolio of yachts worth over 5.8 billion dollars, the key to the company's longstanding success has always been the quality of its people. With over 190 specialists operating from 16 offices in 12 countries working with over 13,000 highly active and qualified clients, the company offers experienced client support and guidance in all key sectors including Sales and Purchase, New Build Management, Yacht Management, Charter Management, Luxury Yacht Vacations, Yacht Marketing and quality Crew Placement.
Position Summary
One of the most influential roles in one of the most influential departments within the world's longest serving and highest performing full-service yacht brokerage house, the Yacht Marketing Specialist at FRASER ensures our client owners benefit from a level of multi-platform, cross media marketing and communication and is responsible for ensuring that the yachts in the Fraser US sales and charter fleets benefit from the most effective and cohesive online, print and event tools for maximum awareness building and lead generation.
Based in Fort Lauderdale, FL and working alongside our worldwide sales and charter teams together with the Fraser Marketing teams in the US and Monaco, you will be responsible for creating, delivering and tracking the marketing strategies for our sales and charter yacht listings in the US. Having identified each yacht's key USPs and benefits, you will be creating the collateral required to ensure our yachts are promoted to the greatest effect for maximum results to the right profile of potential clients across multiple channels and platforms including: social media, YouTube, websites, newsletters, flyers, direct-to-client and industry sales presentations, database mailings, email-shots, print and online advertisements, editorial and PR content in leading luxury titles, networking events and Shows.
The successful candidate will have a demonstrable and in-depth knowledge of yachts and yachting together with at least 3 years marketing experience with a wide and comprehensive understanding of results-driven best marketing practice and latest marketing trends. You will also be a tech-savvy problem solver and confident self-starter.
The role requires a solid and demonstrable understanding of all aspects of marketing communications, especially digital communications and strategy, and a candidate who will be able to create and execute best practice online campaigns that generate high engagement and increase website traffic to landing pages created for that purpose. As an experienced communicator and meticulous planner, you will have exceptional written and spoken English for content creation, an eye for detail, be highly efficient at handling multiple tasks, work well under pressure, have excellent time and priority management skills, deliver on deadlines, be motivated by achievement and have a desire to always go the extra mile.
Key Duties & Responsibilities
Direct Marketing
Work closely with US brokers and charter managers to ensure effective promotion of their yachts in a well thought out strategy throughout the year. All content will be created with the aim of enticing potential clients to make an enquiry for the vessel. Devise comprehensive marketing plans for the yachts where necessary. Manage the proposal process, working closely with the graphic designer and the broker to ensure a well thought out and personalized presentation to the highest standard is delivered.
Digital Marketing
Work with other key members of the marketing team and yacht brokers to manage all areas of digital promotional activity (website, social media etc.) for Fraser's US fleet with a focus on increasing client engagement and generating more goal completions; including the company website, email campaigns, all social media channels and other digital marketing channels. Manage the proposal process, working closely with the graphic designer and the broker to ensure a well thought out and personalized presentation to the highest standard is delivered. Regularly update the website with new hero images in appropriate sections and for forthcoming events. Ensure that the content calendar is always kept up to date to ensure accurate, effective and timely promotion of the yachts. Liaise with MLS sites that Fraser's yachts are listed on to ensure that they always remain up to date and promote the relevant yachts.
Print Marketing
Work with the US graphic designer and yacht brokers to manage all printed material for Fraser's US fleet for boat shows, yacht brochures and magazine advertising. Coordinate the production of all visual communication materials printed within the US, including; brochures and large format display graphics. Assist with the ad round for brokerage advertising where needed, proofing adverts and collating information.
Copy Writing
Assist with the production of yacht specific copy for all printed and online brochures, including but not limited to: annual charter portfolio, yacht brochures, and online client presentations including yacht features and destination brochures; as well as suggest new ideas and topics for such content.
Content Creation
Liaise with the Content Marketing Strategist to provide relevant insight for media requests and official press releases when needed, as well as other colleagues to create online material such as newsletters and email marketing. Assist with the production of content for all printed and online material for yachts, including but not limited to: website pages, social media, internal announcements, annual charter portfolio, yacht brochures and client presentations. Create and manage content and copy for North and South America destinations and itineraries.
Company brochures/newsletters
Assist with the editorial plan and design, then collation and creation of content, including copy and photos to ensure that each piece is delivered and distributed on time and within budget. To assist with proof reading of all articles and content. Spearhead all mailing and distribution of Fraser corporate brochures and portfolios.
Events
Drive the preparation of yacht marketing packs for yacht shows and open days. Liaise with the US Marketing Manager to ensure that the necessary material is in stock and packs are delivered to the yachts along with clear explanations of all material. Work with the Graphic Designer to ensure all yacht related material is prepared and correct, including stand graphics. Assist with general events organization and set-up and tasks during the event.
Marketing Support Services
Work closely with the brokers and staff on an ad hoc basis when required for specific projects/clients. Assist with the development of tools and templates which allow staff to create high quality, custom presentations, proposals, yacht selections and charter itineraries. The candidate may also be required to perform other, ad hoc marketing duties which may be reasonably required.
Job Essential Functions (essential skills, experience and qualifications)
Essential skills
Excellent communication skills and adept at working both as a team and autonomously
Fluent English in both oral and written communications
Other languages would be a bonus (French, Italian, Spanish, Russian, German)
Commercially minded – motivated by delivering results
Good copyrighting skills
Understanding of core marketing and communication messaging and how to engage with potential clients
Good working knowledge of social media and digital: production/publishing/scheduling/analytics platforms as well as multi-media content creation platforms
Good working knowledge of Photoshop (or equivalent), Word, Excel and PowerPoint, with video editing skills a bonus
Good working knowledge of SEO, PPC/AdWords and digital and social media strategies
Excellent ability to work under pressure, extremely well organized, able to multi-task and work on multiple projects simultaneously and prioritize
Excellent attention to detail and high standards
Self-motivated and confidant in your ability to deliver
Physical Demands and Work Environment
Must be able to remain in a sedentary position for long periods of time
Constantly operates a computer and other office productivity machinery such as printer and copy machine
Occasionally moves, transports, positions and removes equipment weighing up to 15kg for boat show materials when needed
Ability to travel for photoshoots, yacht visits and Yacht Shows
Ability to work afterhours and/or weekends during Yacht Shows and for occasional urgent requests
Ability to attend Fraser Yacht Shows and open house events when needed
Experience
3 years' experience in marketing, including digital marketing (strategy and implementation), preferably within yachting
Proven track record of generating enquiries and interest through off and online marketing
Should be able to provide references and demonstrate previous achievements
Qualification
Bachelor's or Master's Degree or an equivalent recognized Marketing certification
Minimum of 3 years' full-time experience in an advertising/digital marketing agency or in-house Marketing Department.
To apply for this job please visit LinkedIn.