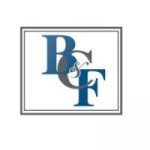 Workers' Compensation Paralegal
Well-established, high-volume Workers' Compensation law firm representing injured workers is seeking dynamic, outgoing and highly organized individuals to join our in-office full-time Paralegal team. The ideal candidates will work alongside a team of attorneys, paralegals, and other support staff in assisting individuals who have been injured on the job file and pursue claims for Workers' Compensation. The position requires heavy communication with clients, doctor's offices, insurance companies and the Workers' Compensation Board. While Workers' Compensation experience is preferred, we are willing to train individuals that demonstrate a strong interest in learning and a desire to gain valuable experience. If you believe you meet the qualifications, please email your resume and salary requirements.
Position is on-site**
Training will be done in our Elmhurst, Queens office (2-3 weeks)**
Health, Dental and Vision insurance, Sick/PTO time, 401(k) and profit-sharing plan available**
The ideal candidate will possess the following skills and qualifications:
Bachelor's Degree or relevant experience;
Exceptional phone etiquette and comfort with speaking on the phone;
A passion for helping others;
Strong work ethic;
Responsible and reliable;
Excellent multitasking abilities;
Detailed oriented nature to meet the demands of our fast-paced environment;
Communicate effectively and empathetically with claimants who are dealing with difficult circumstances;
Proficient typing skills;
Computer skills and a knowledge of Microsoft Outlook, Word and Excel programs.
Bilingual ( Spanish, Portuguese, Russian )
Per the NYC mandate effective 12/27/2021, all employees are required to be fully vaccinated. Proof of vaccination will be requested
Pay $40,000 - $45,000 per year**
Posted pay ranges apply to US-based candidates. Ranges are based on various factors including the labor market, job type, and budget. Exact offers are dependent on work locations, individual candidate experience and skills relative to the defined job requirement.
Bangel Cohen & Falconetti, LLP is a workers' compensation law firm. Our team of experienced lawyers has been helping the injured get back on their feet after workplace accidents since 1997. You have our undivided attention, and we work with you so you can have the confidence that we will get you the compensation and care you deserve.