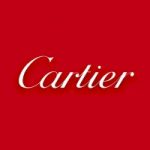 Welcome Host – Cartier Mansion
At Cartier North America, We are proud to employ talent from many different backgrounds, experiences, and identities. We believe that when diversity and inclusion are fully embraced and empowered, creativity and knowledge emerge to deliver excellence. We continue to work towards creating a workforce that represents the diversity of our clients and our communities.
WELCOME HOST – CARTIER, MANSION
Key Responsibilities
Welcoming clients:
Ensure the clients are provided a gracious and luxurious experience throughout their visit.
Greet clients, determine nature of business, and announce clients to appropriate personnel or department.
Efficiently respond to customer regarding services, lead times, pricing and follow-up as appropriate.
Efficiently manage all department traffic and communicate wait times to clients and key boutique staff
Escalate issues to the appropriate boutique staff or management
Graciously answer incoming telephone calls and direct as needed to the appropriate personnel or department
Manage clients appointments
Assist clients with as needed service registration and processing of repairs
Thank clients as they leave
Operations:
Daily set up and break down of boutique for opening/closing
Assist with Boutique projects as needed (inventory, organization, restocking of supplies, etc...).
Liaise with other departments including Richemont IT Service Center, Workshops and Call Centre to ensure client expectations are appropriately managed.
Compile and analyse client's statistics to determine trend and productivity.
Run and sort daily anomaly report for department to ensure timely follow up on all registered services
Perform clerical or admin duties as require
Knowledge and compliance:
Develop basic knowledge of brand and products to convey Cartier heritage and values
Develop deep understanding of Cartier Service Policies
Understand and comply with Cartier security and operational procedures (i.e. product handling, inventory control, etc.)
Brand Ambassador:
Uphold Cartier image by maintaining professional demeanor at all times and be an Ambassador
JOB PROFILE
High school diploma or equivalent
Additional language skills (Mandarin, Portuguese, Russian) are a plus
Previous experience in luxury retail or hospitality is a plus (client facing)
Available to work weekends.
Ability to work in a fast-paced retail store environment
Computer proficiency (SAP, MS suite)
Personal Skills:
Ability to project an approachable and professional image in personal appearance, manner, and demeanor
Strong understanding of client service needs and client priorities
Ability to resolve issues promptly and efficiently
Ability to perform under pressure and prioritize issues for optimal results.
Excellent communication and analytical skills are needed with an emphasis on details and organization.
Expected Hourly Range: $20.00 to $25.33 (Commission and Overtime elgible)
Please note, salaries will be negotiated based on relevant skills and experience.