Archived (not relevant)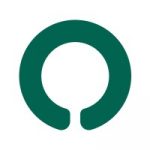 Welcome Coordinator
Description

Company
: Oak Street Health
Title
: Welcome Coordinator
Compensation
: $17.50/hr
Oak Street Health is a rapidly growing, innovative company of community-based healthcare centers that provides higher quality health and wellness care that improves outcomes, manages medical costs, and provides an unmatched experience for adults on Medicare in medically underserved communities. By providing holistic, comprehensive and integrated care right in our patient's communities, we can keep our patients healthy and then reinvest cost savings in further care for those same communities and others. Since 2013, Oak Street Health has brought its singular approach to tens of thousands of people in Illinois, Indiana, Michigan, Pennsylvania, and Ohio. At 40 locations, and with an ambitious growth trajectory, Oak Street Health is attracting and cultivating team members who embody Oak Street values and are passionate about the mission to rebuild healthcare as it should be.
For more information, visit http://www.oakstreethealth.com.
Role Description


Oak Street Health takes a team-based approach to providing outstanding patient care. Our Service Team builds individual relationships with our patients and ensure they are happy with their experience. The Service Team is responsible for delivering excellent, high-touch assistance to our patients everyday.
Welcome Coordinators are an integral part of Oak Street Health. You will be the first impression we make on our patients. You will efficiently juggle many tasks: ownership of our Welcome and Community Areas, management of inbound and outbound phone calls, as well as managing patient referrals and medical records. We also expect you to be highly flexible, covering when needed in other local locations.
Responsibilities

Welcoming patients and conducting check-in with required forms
Collect co-pays
Updating patient information and making changes in electronic medical record platform
Scheduling appointments within electronic medical records platform
Managing phone lines by answering, taking messages, and conducting outbound calls as instructed
Managing patient referrals by scheduling those appointments and completing authorizations
Requesting medical records, routing documents to clinical staff for review, and uploading documents into electronic medical record platform
Assisting new patients with paperwork
Assisting with community room events
Other duties as assigned

The Welcome Coordinator reports to the Clinic Administrator
What We're Looking For
A flexible and positive attitude
A welcoming and nurturing attitude toward our patient population of older adults
Strong computer skills and basic knowledge of Microsoft Excel.
Experience in customer service setting
Professional phone etiquette
High level of integrity
Proficient PC skills
College degree preferred, some college required
Fluency in Spanish, Polish, Russian, or other languages spoken by people in the communities we serve (where necessary)
US work authorization
Someone who embodies being "Oaky". What it means to be OAKY:

Creating an unmatched patient experience
Driving clinical excellence
Taking ownership and driving for results
Being scrappy
Radiating positive energy
Assuming good intentions

Why Oak Street?


Oak Street Health offers our coworkers advantages that can't be found in other healthcare companies, including:
The opportunity to be part of a hyper-growth company focused on changing the future of healthcare.
High levels of responsibility and opportunities for rapid advancement
Generous retirement options, paid vacation/sick time, as well as health, vision and dental benefits
Supportive and fun culture

Why does Oak Street Health offer all of these benefits? Because we know what it takes to deliver the highest level of care, and our team deserves the best resources to succeed and enjoy their work. In return, we expect the best out of our co-workers.
Oak Street Health is an equal opportunity employer. We embrace diversity and encourage all interested readers to apply to oakstreethealth.com/careers