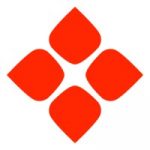 Web Relevance Analyst – Homebased Task in Germany
Evaluation Job
This position involves using a web-based tool to evaluate the quality of advertisements and other related data. You must have a strong English language understanding. You will judge ads, visit web pages, and answer questions about your findings.
By joining this project, you'll not only help make a better user experience but also have the opportunity to work on other projects at the forefront of artificial intelligence for the world's largest technology companies.
Person Specification
Must be eligible to work in the country in which you are located
Must have lived in Germany
All work must be done in the country in which you are located. (Work while traveling abroad is not allowed)
Must be able to rate tasks in any of the following languages below, as well as in English
= Russian (Russian Federation)
= Japanese (Japan)
= Iranian Persian (Iran)
= Korean (Republic of Korea)
= Czech (Czech Republic)
= Polish (Poland)
= Turkish (Turkey)
= Dutch (Netherlands)
= Estonian (Estonia)
= Finnish (Finland)
= Hungarian (Hungary)
= Italian (Italy)
= Lithuanian (Lithuania)
= Norwegian (Norway)
= Romanian (Romania)
= Ukrainian (Ukraine)
Equipment Needed and Timing
Have a smartphone/computer with a Gmail address
Strong internet connection
Able to render at least 10 hours per week
Contribute with data that help build state-of-the-art AI-powered models for better quality and relevance of internet-based search results.
Apply Now!
What to expect when you register:
Create an Appen Account
Choose your primary language in any of the indicated languages above
Complete your profile and project registration [5 min]
Thank you and we hope to work with you soon!