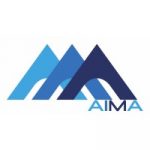 WE ARE HIRING – Revenue Cycle Customer Success Manager
Revenue Cycle Manager (Customer Success Liaison)
Revenue Cycle Management Experience Essential
Summary Requirement
Bachelor's Degree
A minimum of 3-5years working in the Revenue Cycle Management industry (either in Billing or Coding)
Laboratory RCM experience is beneficial but not an essential requirement
Customer facing experience
Competitive salary
Discretionary bonus
Full time benefits
Only qualified candidates will be considered and contacted
About AIMA
Over 25 years, AIMA has built a reputation based on trust, quality, ethics and reliability.It's these core values that inform the way that we operate and do business.
The AIMA mission is to transform the commercial operations of our customer's healthcare businesses. Our core services are revenue cycle management, healthcare technology solutions and resourcing and infrastructure services. Solo and group physician practices, surgical centers and laboratories across the US forma large partour growing customer base.
Above all, we aim to increase our customer's business revenue, reduce overheads, speed up payments and drive through payment blockages.We strive to consistently improve our customer's income by at least 25% and reduce the claims processing time by 90%.
About this role
We are looking for a Client Success Manager to join our team: Someone who is a responsible and experienced individual who can foster and maintain client relationships and be the face of our company.
Client Success Managers help and support existing and prospective clients in maintaining and growing their revenue, keeping them up-to-date with market insights and regulatory changes and providing the best informed advice there is, to assist AIMA's clients with their business strategies.
Client Success Managers work in a high-intensity, fast-paced environment directly managing customer relationships and expectations.
Client Success Managers play a key role in managing communications between the Billing Team and the client. This includes a constant state of setting and managing client expectations
We are looking for smart, caring individuals that want to help our healthcare clients with their commercial requirements, problem-solvers, people with great ideas for revenue growth and financial strategies.
Compensation
This role is eligible for salary plus possibility of bonus based on performance
$70,000+ base salary
Discretionary $5,000 bonus
Full time benefits: 100% paid for Medical, Dental, Vision
PTO after 90 days of employment
Unlimited growth potential
Monday to Friday 9-6 schedule (Mostly EST)
Main Duties
Be the main point of contact for AIMA clients, liaising with the Billing Team to manage Client expectations
Ensure the best possible experience for all clients
Provide first-class customer service and support for new and existing clients
Quickly come up with solutions for client pain points, focusing on increasing their revenue and maximizing profits
Working with the Billing Team and our clients to develop work plans and strategies
Be an authority source on industry knowledge, procedures, and regulations
Collecting and analyzing feedback from clients and other project team members to gauge satisfaction and delivery success
Be willing to take client calls and manage expectations out of hours
Join and manage client calls, liaise with team members to ensure that outstanding client queries are being dealt with
Ensure client calls are undertaken in a highly professional manner (ie agendas, minutes etc) and to ensure that all actions captured in the meeting are ultimatelyfollowed up on
Work alongside the Billing Team to distil detailed reports into meaningful information to clients
Manage Client reporting requirements which may include anticipating information that the client has not yet asked for ie revenue projections
The ideal candidate will be responsible for establishing and maintaining relationships with our client in order to boost their top-line revenue growth and profitability, working closely with our Operations and Billing Teams
Key Attributes
A strong understanding of the Revenue Cycle Management process, have amazing customer service and networking skills, and the ability to pivot between projects daily
Ability to excel in a fast-paced environment
Extremely high energy and relentless work ethic
Impeccable professional manners
High degree of analytical and quantitative reasoning skills
Willing to travel nationally
Ability to work remotely and flexibly
Experience Required
Bachelor's Degree
A minimum of 3-5years working in the RCM industry (either in Billing or Coding)
Laboratory RCM experience is beneficial but not an essential requirement
Customer facing experience
Location
Every new hire, regardless of location, will work remotely, especially for the next few months until it is safe to return to the office nationwide. AIMA's headquarters are in Sarasota, FL with a satellite office in Cary, NC but AIMA is open to employees working remotely across the US.The successful candidate must be prepared to travel and interact with our global and sales operations across the US, UK and India.
Application Process - only qualified candidates will be considered and contacted
Candidate submits an online application
Resumes are encouraged to be, at most, two pages in length, summarizing experience and key achievements. Please include current contact information.
Candidate to undergo a preliminary phone screen
Candidate to meet with various team members
Candidate to meet with key executives
During interview phase, candidate will be asked to deliver a presentation on their suitability for the role
Background and reference checks prior to formal offer
To apply for this job please visit LinkedIn.