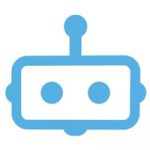 VP of Global Accounting
Want to learn more about this role and Jobot? Click our Jobot logo and follow our LinkedIn page!
Job details
Urgently Hiring Vice President of Global Accounting; for a growing, multi-billion dollar international digital arts firm.
This Jobot Job is hosted by John Grabowski
Are you a fit? Easy Apply now by clicking the "Apply" button and sending us your resume.
Salary $200,000 - $350,000 per year
A Bit About Us
This is a confidential search – active CPA required. Please email john.grabowski@jobot.com if you are interested.
Why join us?

Competitive Compensation
401(k)
401(k) matching
Dental insurance
Health insurance
Life insurance
Paid time off
Vision insurance
Job Details
Do you solid accounting experience and are you looking to make a big impact at a rapidly growing global organization? Do you find satisfaction in problem solving and process improvement, implementation? Are you looking for the next challenge to sink your teeth into while leading a solid team of accounting professionals?
We are seeking a talented VP of Global Accounting to join our team! The chosen candidate will help lead our global accounting efforts at our headquarters just outside of Los Angeles. The ideal candidate has experience working at a global, privately held organization. This role reports to our Chief Financial Officer (CFO) and is a leadership position supervising an accounting team.
This is not a remote position. The VP of Global Accounting will be onsite for the majority of the week.
Responsibilities
Leading global accounting team
Planning, directing and coordinating all accounting operational functions
Managing the accumulation and consolidation of all financial data necessary for an accurate accounting of consolidated business results
Prepare and publish timely monthly & quarterly financial statements
Manage external auditor relationships to facilitate completion of audit procedures in a timely and efficient manner
Establish, implement, manage and monitor critical accounting and reporting policies, processes and associated metrics
Work closely with leadership team, set standards and drive compliance across the entire organization
Maintain current knowledge of organizational policies and procedures, federal and state policies and directives, and current accounting standards
Provide direction and assistance to other organizational units regarding accounting policies and procedures and efficient control and utilization of financial resources
Monitor and evaluate the performance of accounting and other financial staff, recommending and implementing personnel actions, such as promotions and dismissals
Supervise employees performing accounting, billing, collections and payroll duties
Prepare and file annual tax returns or prepare financial information so that outside accountants can complete tax returns
Perform tax planning work
Determine depreciation rates to apply to capitalized items and advise management on actions regarding the purchase, lease, or disposal of such items
Requirements
Bachelor's degree in Accounting, Finance (or related field)
10+ years of progressive experience
Prior supervisory experience
Ability to successfully participate and lead projects involving cross-functional teams
Ability to problem solve and build successful client relationships
Experience developing and executing internal control policies, guidelines, and procedures for various activities
Strong negotiation, interpersonal and communication skills
Experience working in accordance to GAAP and GAAP lease standards
Proficiency in accounting software, business intelligence and data analysis software, financial analysis software, and ERP applications such as NetSuite
Proficient to advanced in MS Excel
Knowledge of economic and accounting principles and practices, the financial markets, banking and the analysis and reporting of financial data globally
Knowledge of business and management principles involved in strategic planning, resource allocation, human resources modeling, leadership technique, production methods, and coordination of people and resources
Can identify complex problems and review related information to develop and evaluate options and then implement solutions
Use logic and reasoning to identify the strengths and weaknesses of alternative solutions, conclusions or approaches to problems
Ability to consider the relative costs and benefits of potential actions to choose the most appropriate one
Determine how money will be spent to get the work done, and accounting for these expenditures
Preferred
Detailed understanding of IFRS, K-IFRS and how they differ from GAAP (a plus)
Detailed understanding of VAT and WHT (a plus)
A passion/interest in gaming and/or prior experience in the Video Game Industry, Fintech, Payments, E-Commerce
Proficient in Google Suite, Jira, Confluence, Concur, NetSuite
Active CPA
Some fluency in Russian (a plus)
$180,000+/year - very negotiable based on candidate and experience.
Benefits
Our Benefits Program is designed to meet and enhance our team's physical, mental, and emotional well-being. Our Benefits Program includes 100% company-paid medical, dental, and vision plans for full-time employees AND their families! Additionally, disability and life insurance are company-paid. Chiropractic coverage and flexible spending accounts are there for you, should you need them. And our 401(k) retirement plan includes a company match to help you plan for the future. Burnout is bad for people and bad for business. That's why we offer unlimited Flexible Time Off and 14 paid holidays each year. We are all about personal and professional growth! Every employee has a customized career roadmap, curated by the employee alongside their manager, that helps align company goals with individualized personal goals. In an effort to foster your growth, we offer opportunities for in-house training, independent study, conference attendance, and higher education.
PHYSICAL DEMANDS
The physical demands for this position are sits, stands, bends, lifts, and moves intermittently during working hours. These physical requirements may be accomplished with or without reasonable accommodations.
The duties of this position may change from time to time so the individual and organization can achieve their results. This job description is intended to describe the general level of work being performed. It is not intended to be all-inclusive.
Interested in hearing more? Easy Apply now by clicking the "Apply" button.
Want to learn more about this role and Jobot?
Click our Jobot logo and follow our LinkedIn page!
To apply for this job please visit jobot.com.