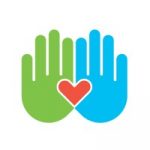 Volunteer: Translators
We are a free medical clinic that provides no-cost healthcare to uninsured San Diego residents. Volunteers in Medicine (VIM), located in East County, has been making a positive difference in people's lives since 2006. Our no-cost medical services would not be possible without the passion, talent and expertise of our dedicated volunteers who are comprised of practicing/retired physicians, registered nurses, phlebotomists, and support staff. We have so many new uninsured patients seeking medical care. Many have lost their healthcare insurance or have reduced work hours. COVID 19 has challenged many families and at a time when they need medical care - some are not able to access it. You are able to translate via telephone - from where ever you are!
Our diverse patient population needs translators who speak Spanish, Russian and Arabic. Russian translators are especially needed since we have an influx of refugees from Russia.
This is a volunteer opportunity provided by VolunteerMatch, in partnership with LinkedIn for Good.