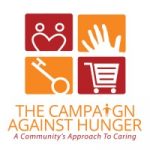 Volunteer: Translators (Russian, Cantonese, Mandarin) needed in Brooklyn on Saturdays
The Campaign Against Hunger (TCAH) serves as a beacon of hope to our community, and our services extend beyond simply providing emergency food to encompass an array of programs. As one of the largest programs in the Bedford-Stuyvesant community, we are able to offer a host of vital services to the diverse clients we serve. Our goal is not simply to provide people with a satisfactory amount of food but to empower our families.
Because of our commitment to ending hunger, in 2006 we expanded our services to accommodate the growing number of customers we presently serve. We relocated to a 2000-square-foot facility in order to open a supermarket-style food pantry, wherein our clients are able to choose the items they want from our shelves. This model reinvests people with the power of choice and lends dignity to the process of emergency food distribution. Additionally, it helps us to conserve food, since customers no longer end up with items they do not want, as often happens when they are given pantry bags. Consequently, the supermarket-style model costs less per meal than a prepackaged-pantry-bag model. Our pantry operates five days a week, with a wide range of hours to meet our customers' needs Monday & Wednesday from 10 00AM-3 00PM and Tuesday, Thursday, & Friday from 1 00PM-6 30PM. Customers are able to visit our pantry once per month, and we provide enough food for them for three full days (with three meals per day), based on the size of their household.
Russian and Chinese translators needed for food distribution of TCAH online pantry orders on Saturdays at two churches
Ebenezer International Church (EIC)
1732 Flatbush Avenue Brooklyn NY 11210
Flatlands Reformed Church (FRC)
3931 Kings Highway, Brooklyn, NY 11210
Translators are needed every other Saturday afternoon at EIC from noon to about 2 00 (i.e. when food runs out). Volunteers will also become familiar with our SmartChoice online ordering system.
Translators are needed every Saturday morning at FRC from 7 00 until about 9 30 a.m. (i.e. when the food runs out).
Clients pick up their online orders at this time.
This is a volunteer opportunity provided by VolunteerMatch, in partnership with LinkedIn for Good.