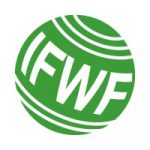 Volunteer: Translators – Arabic, Chinese, French, Russian, Spanish.
We believe that to have a home is one of essential human rights. IFWF works with very vulnerable refugee families and support them with basic tools to start a new life and become self-sufficient citizens. We see our mission as a helping hand for rebuilding their lives with dignity and hope.
At the core of our programming is our Products4Home program. We collaborate with chain stores, department stores to equip over 200 families monthly with mattresses, home goods, toiletries. With our help, families arriving in the United States with nothing are able to receive help as the build a safe and loving home. Our storage units are filled donated goods, which are sorted and processed by our volunteers. We reach people in need through shelters, schools, churches, and transitional housing organizations that participate in our program.
Our trips are dedicated to pick up and distribute household products of first necessity, clothing and toys for local no- and low-income families and other charitable organizations that serve these communities. Our network enlarged with over 30 organizational members - local charities, who distribute our products to over 1000 families.
IFWF has been providing social services for immigrants for the past 12 years. Changing world and the state of armed conflicts today direct our focus to the needs of children. IFWF keeps human rights of refugee children first.
International Foundation for World Freedom is looking for volunteer translators from English into French, Arabic, Chinese, Russian, and Spanish. We need only professional translators with Master's or Doctor's degree in translation. Also, the translators have to be native to these languages. Pease, send us your resume and LinkedIn profile. Only after receiving it we will respond with further steps. Thank you!
This is a volunteer opportunity provided by VolunteerMatch, in partnership with LinkedIn for Good.