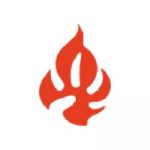 Volunteer: Translation for Saline Area Social Service
Help Saline Area Social Service reach volunteers, beneficiaries, and supporters who speak a different language by translating their communications materials.
Our Mission


Saline Area Social Service, a private, tax-exempt non-profit organization, provides comprehensive nutritional and other community support services to financially challenged children, families, and senior citizens residing in the Saline Area School District. Our mission is to provide support for members of our community during their times of need through referrals and short or long term aid. We are neighbors helping neighbors.
Fun Fact About Us

With over 40+ volunteers helping us maintain our pantry every week, it's a joy to see the community (of all ages) come together to help in making others' lives in our community better.
What You'll Work On

Specific copy from one document (up to 1000 words) translated from one language to one other of the Organization's choice
Note: If you need more than 1000 words translated or copy translated into more than one language, please post additional versions of this project

Additional Details

We are looking for assistance with translating our "2023 Code of Conduct Form" from English to Russian.
Your Skills
Your Experience

Experience as a translator and copy editor
Proficient in English and the desired language of the Organization

Your Availability

Works remotely from anywhere
5-30 hours over 1-5 weeks

Why You'll Love Volunteering With Us

Enhance your skills while supporting a cause you care about
Gain samples of work & references to add to your portfolio
Directly impact a community organization on the ground
Work remotely & create your own schedule

Catchafire is committed to helping nonprofits affected by COVID-19 who need virtual volunteers now more than ever. Take a look at the projects we have available to see how you can help.
This volunteer opportunity was originally posted on Catchafire, an online tool that connects nonprofits & social enterprises with passionate professionals who want to donate their skills, pro bono. All Catchafire volunteer opportunities are well scoped, flexible, and include access to support from Catchafire's team of Nonprofit Advisors.


LinkedIn for Good Volunteering