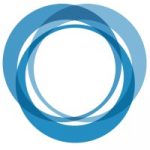 Volunteer: Tax Clinic Interpreter/Translator (Ukrainian & Russian)
Idealist is a leading online global resource for finding jobs in the nonprofit sector, as well as volunteer opportunities and graduate school programs for social impact.
Recruiting Organization Immigrant & Refugee Community Organization - IRCO
Position
Translators and Interpreters - Ukrainian & Russian Languages
Program Area
Slavic Eastern European Center (SEEC) 555 SE 99th Ave Portland, OR 97216
Location
Preferably in-person, services provided via Facetime or via phone can be accommodated
Schedule
March 17th, 2023, 9am-3pm
Program Description
IRCO's Free Tax Support Clinic is in collaboration with ODHS and the IRS to support eligible taxpayers in preparing their taxes. These services are a free, reliable and trusted source for preparing federal and state tax returns. This particular event will help individuals and families within our Slavic & Eastern European community, who have limited English speaking abilities, prepare and file their own taxes.
Position Summary
Selected volunteers must be fluent speakers of English in addition to Ukrainian and/or Russian. Volunteers will work with certified tax preparers and clients to assist in filing 2022 taxes. Each client's tax return will be completed with the assistance of a translator/interpreter, to ensure full understanding and communication of tax information.
Qualifications Fluency In English And Ukrainian Or Russian
Time Commitment
One day - Other long-term opportunities may become available.
Requirements
Must be 18 or older
Must pass background check
To Apply
Contact volunteer@irco.org
Stipend ProvidedFalse
Training ProvidedFalse
Housing AvailableFalse
Language/Cultral Support AvailableFalse
Wheelchair Accessible
Fee RequiredFalse
Fee Amount None
This opportunity is recurringFalse
This is a volunteer opportunity provided by VolunteerMatch, in partnership with LinkedIn for Good.