Archived (not relevant)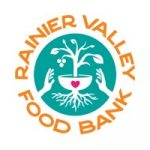 Volunteer: Interpreter/Translator – Food Bank Volunteer
Rainier Valley Food Bank is Seattle's busiest food bank, serving an estimated 25% of all individuals seeking food assistance in Seattle. We are proud to provide fresh, healthy, nutritious, and culturally sensitive food to more than 8,000 guests every month.
As a low-barrier food bank, we pride ourselves on providing resources to all individuals in need who may come across our doorstep. Rainier Valley Food Bank also represents the only emergency food resource in Southeast Seattle.
Goal of the position
Interpret between food guests and staff/volunteers when necessary. Ensure food guests are informed correctly of policies and procedures as well as supporting them in communicating their needs.
Time Required
Hours
Friday 9-11 and/or 12-2
Saturday 9-11 and/or 12-2
Length Of Commitment 3 Month Commitment Preferred
Positions Available
4-5
Position Availability
Every Friday. & Saturday. 9 am-2 pm (flexible times)
Responsibilities
Interpret for guests in a professional and respectful manner
Answer questions, promote community/health/nutrition resources
Ensure guests are informed of policies & procedures
Educate guests about volunteer & intern opportunities
Commitment to volunteer policies & procedures signed
Opportunities for written translation available (remote)
With a small staff, our food bank could not operate without a cadre of committed, long-term community volunteers who contribute over 2,000 hours of service every month.
Skills Needed
Punctual, dependable, enthusiastic, flexible and positive attitude
Outgoing and enjoys working with people and helping clients
Must be able to work in both calm and fast-paced environments
Comfortable with diverse populations in high energy settings
Have a neat appearance and a friendly demeanor
Multi-lingual in Chinese (preferably Cantonese),Vietnamese, Ukrainian, or Russian
Other desired languages Spanish, Arabic, Thai, Lao, Somali, ASL
Application Process
All applicants must fill out an application & are subject to criminal background check.
Contact
Ryan Cooper
Volunteer Coordinator
volunteer@rvfb.org
9021 Rainier Ave S
Seattle WA 98118
This is a volunteer opportunity provided by VolunteerMatch, in partnership with LinkedIn for Good.