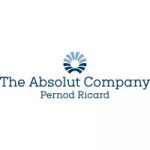 VIE Finance Business Analyst – 1st June
What is a VIE?
It's an international graduate program for European citizens having graduated from a University School. This is an initiative created, designed, and supported by the French Government primarily to provide professional international work experience for European citizens aged between 18-28 recently graduated from University or Business School.
To apply for this V.I.E assignment you need to fulfil the following criteria:
International Graduates aged between 18 - 28 years old with an average of 12 months of professional experience
Higher education level (master's degree)
Fluent in English
International profile (work experience or studies abroad)
Eager to continue your career abroad
This is a V.I.E position based in Stockholm, Sweden and lasts for 12 months with possibility for extension of another 12 months. The position is not open to applicants based in Stockholm, Sweden. For more information on the V.I.E program's specificities please visit https://www.civiweb.com/international/EN/default.aspx.
ABOUT US
The Absolut Company is part of the Pernod Ricard Group and consists of 500 talented employees from all over the world. The Absolut Company is responsible for the global production, Innovation, Strategic Marketing of Absolut Vodka, Malibu and Kahlúa. At The Absolut Company, we offer you a position in our fun, high-performing team that loves what we do. You will be part of a global organization, working with iconic brands in a world-class learning environment. We are a proud company with a genuine Passion for progression and company values: we are TAC - Together – Audacious – Committed.
Our Finance Business Performance team is looking for a 1-year Business Analyst VIE starting the 1st of June, based in our Stockholm office. This is a very exciting position that will permits you to understand the strategic stakes of our brands on an international context, and how to stay flexible in a changing and challenging world.
ABOUT THE ROLE
As a Business Analyst, you will prepare monthly reporting and analysis and manage P&L (Profit & Loss) simulation files for annual budget process and other milestones. You will be recurring and analyzing ad hoc of commercial activity (pricing, mix impact, margin structure, competitor updates) and support analyses regarding TAC Brands production costs. You will also prepare business cases for initiatives such as new product launches and support the implantation of new tolls and processes within the finance team.
Your main responsibilities will be:
Provide management with financial reports and analyses on TAC brands' performance
Support in business controlling and analysis of the brand portfolio, e.g. pricing and cost analysis
Work on business case analysis and help the decision making
Support standard cost process for ABSOLUT
Drive continuous improvement of processes and tools within area of responsibility
Provide financial support to Marketing Teams
ABOUT YOU
You are a flexible person with strong written and verbal communications skills and a teamwork orientation. You have strong analytical skills, and a high level of attention regarding details. You are interested in managing big amounts of data and numbers and in continuous improvements. You are capable to work in international/cross-cultural environment.
Your qualifications:
University Degree/ Business School master's in Finance, preferably accounting/ controlling/ information systems/ corporate finance
Experience from working in an FMCG will be considered as an advantage
Very good Excel knowledge is required, advanced skills (macros/VBA…) will be considered as an advantage
Fluent in English (verbal and written)
OUR OFFER
Here at The Absolut Company, we let contradictions meet. We are a middle-sized, proud Swedish company that stands for strong values and at the same time, we are part of a huge global group that offers new international connections every day with a possibility of an international career. Here you will meet innovation in a company with more than 100 years of history.
You are welcome to The Absolut Company for who you are. We believe that an inclusive workplace with diversity of experiences and perspectives creates a vibrant work environment and mirrors our global consumers.
Read more about us at Careers | The Absolut Company
APPLICATION
If this role resonates with you, don't hesitate to apply. We look forward to hearing from you!
For more information about the position, please feel free to reach out to Eléna Mennrath, Talent Acquisition Specialist (elena.mennrath-ext@pernod-ricard.com). We will be reviewing applications on an ongoing basis, so please send your application as soon as possible.