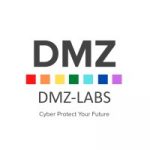 Ventes
We are young international distributed Cyber Security Startup founded in 2022 by ex-Russian-hackers and offensive cyber security professionals, who left Russia because of AntiWAR-position.
We provide different legal cyber security services: we help our clients to counteract and resist hacker attacks.
We provide:
=> Penetration Testing Services and RedTeam Services
=> Cyber Security Forensics Services
=> Cyber Security Consulting
Wanna be involved in Cyber Security?
We are hiring SALES-experts throughout Europe (France, Germany, Spain, Italy).
Responsabilités
Local B2B and B2G Sales in your country.
Qualifications
=> 1+ year (2+ preferred) SALES-experience B2B, B2G in your local market of CyberSecurity, or 5+ year SALES-experience B2B, B2G in general IT (general software)
=> Good English (minimum B1+)
To apply for this job please visit LinkedIn.