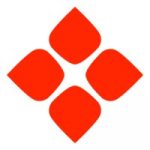 United Kingdom – Quality Collection Task Project
Become a Data Collector that contributes to entering information into a database and ensures that your data collection sources are accurate. Data collection is the process of gathering and measuring information on variables of interest, in an established systematic fashion that enables one to answer stated research questions and evaluate outcomes.
Short-term earning potential
Fluent spoken and written skills in English and any of the following languages below:
= English (Ireland)
= Hindi (United Kingdom)
= Russian (United Kingdom)
= Norwegian (Norway)
Must be a resident of the United Kingdom
No experience is necessary
Work from home with flexible hours
Equipment Needed:
A smartphone device, Android or iOS
Personal computer or laptop
Good and stable internet connection
Join the fun with AI Technology! Become an Appen Contributor!
What to expect when you register:
Create an Appen Account
Choose your primary language
Complete your profile and project registration [5 min]
Thank you and we hope to work with you soon!