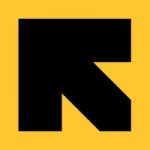 Ukrainian Response Coordinator
Requisition ID:
req41740
Job Title:
Ukrainian Response Coordinator
Sector:
Program Administration
Employment Category:
Regular
Employment Type:
Full-Time
Compensation:
USD 27.00 - 33.00 Hourly
Location:
Seattle, WA USA
Job Description

IRC Background:
The mission of the International Rescue Committee (IRC) is to help people whose lives and livelihoods are shattered by conflict and disaster to survive, recover, and gain control of their future. Founded in 1933, the IRC has a presence in over 40 countries and 27 offices in the United States; the IRC leads the way from harm to home. IRC opened an office in Seattle in 1976 and provides a continuum of services including intensive case management, employment and economic empowerment services, immigration assistance, health and wellness programming, and education support to refugee and immigrant families in Washington State. IRC Seattle is committed to providing trauma-informed, equitable, and accessible services and maintaining and evolving a diverse, inclusive, and supportive workplace.
Job Overview:
The Ukrainian Casework Coordinator is responsible for managing staff who provide case management services within the Ukrainian response. As the Ukrainian Casework Coordinator, you will plan and implement programming, coordinate core service delivery, supervise staff, and ensure that program goals are met while adhering to budgetary, compliance, and reporting requirements for their assigned portfolio. You will also develop and maintain relationships with a diverse range of Ukrainian response stakeholders, such as sponsor families and refugee community organizations.
Major Responsibilities

Case Management (50%):

Regularly reviews online Ukrainian Parolee intake forms and assigns cases to caseworkers in a timely manner.
Guides the implementation of case management services, ensuring that all necessary services are provided promptly.
Collaborates with other departments to facilitate timely internal and external referrals.
Ensures that caseworkers provide timely and effective case management services to Ukrainian Parolees, and provide guidance and support as needed.

Partnership Building (10%)

Collaborates with the housing team to expand access to affordable housing for Ukrainian Parolees.
Maintains relationships with community-based organizations to connect clients with necessary benefits and services, and to stay up to date on available resources.
Works closely with other departments and stakeholders to identify and address the needs of Ukrainian Parolees, and to ensure a coordinated and effective response to their needs.

Documentation, Reporting, and Contract Compliance (25%)

Guides the timely implementation of program updates as needed.
Ensures that case file documentation is maintained in compliance with contract requirements.
Review the periodic reports required in collaboration with the Resettlement Manager
Lead preparation for all monitoring visits including IRC, state, and federal agencies.
Monitor program execution to ensure compliance with all funding requirements; communicate program needs to the management team.

Staff Supervision and Other Responsibilities (15%)

Guides the timely implementation of program updates as needed, in collaboration with the Resettlement Manager.
Ensures that case file documentation is maintained in compliance with contract requirements.
Reviews periodic reports required in collaboration with the Resettlement Manager, and leads preparation for all monitoring visits, including those conducted by the IRC, state, and federal agencies.
Monitors program execution to ensure compliance with all funding requirements, and communicates program needs to the management team.
Maintains up-to-date knowledge of relevant regulations and requirements and ensures that all program activities are conducted in accordance with applicable laws and regulations.

Key Working Relationships

Position Reports to:
Resettlement Manager
Indirect Reporting:
Resettlement Director
Other Internal And/or External Contacts

Internal :
Resettlement Housing, Casework, and Quality Assurance teams; Employment Team; Operations Team; Finance Team; other IRC Washington Program Teams
External :
Housing Providers, Property Management Companies, Apartment Managers, other community partners and housing providers
Job Requirements

A relevant degree or equivalent experience.
Preferred lived experience as a refugee or immigrant, or experience working with refugees and/or immigrants; cross-cultural or overseas experience will also be considered.
Minimum of 2 years of experience working in refugee resettlement, with demonstrated understanding of initial resettlement and/or preferred communities or Intensive Case Management.
Fluency in English, both spoken and written, is required.
Ability to speak Ukrainian and/or Russian languages highly preferred, but not required.
Working knowledge of financial management and federal grant compliance, particularly King County and/or preferred communities funding.
Ability to document client interactions and services provided and maintain updated and accurate documentation.
Proficiency with Microsoft Office Suite, and comfortable learning and working with other technical systems.
Effective time management skills and ability to work productively in a fast-paced environment.
Demonstrated ability to work as a team member in a multicultural environment.
Valid driver's license and access to reliable transportation with required insurance to travel throughout the service delivery area.
Committed to continual learning and growth, and to anti-racism, diversity, equality, and inclusion values.

Working Environment

Standard, professional office environment; hybrid remote, office, and fieldwork.
May require occasional weekend and /or evening work.

Compensation:
Posted pay ranges apply to US-based candidates. Ranges are based on various factors including the labor market, job type, internal equity, and budget. Exact offers are calibrated by work location, individual candidate experience and skills relative to the defined job requirement.
COVID-19 Vaccination Requirement:
In accordance with IRC's duty to provide and maintain a workplace that is free of known hazards and our commitment to safeguard the health of our employees, clients, and communities, IRC requires new hires to furnish proof of vaccination against COVID-19 in order to be considered for any in-office or hybrid positions. All IRC US offices require full vaccination to attend any in-office functions (e.g., meetings, trainings).
Commitment to Diversity and Inclusivity:
IRC is committed to building a diverse organization and a climate of inclusivity. We strongly encourage applications from candidates who can demonstrate that they can contribute to this goal.
Equal Opportunity Employer:
We are an equal opportunity employer and value diversity at our company. We do not discriminate on the basis of race, religion, color, national origin, sex, gender, gender expression, sexual orientation, age, marital status, veteran status, or disability status. We will ensure that individuals with disabilities are provided reasonable accommodation to participate in the job application or interview process, to perform essential job functions, and to receive other benefits and privileges of employment. Please contact us to request accommodation.
US Benefits:
We offer a comprehensive and highly competitive set of benefits. In the US, these include: 10 sick days, 10 US holidays, 20-25 paid time off days (depending on role and tenure), medical insurance starting at $145 per month, dental starting at $7 per month, and vision starting at $5 per month, FSA for healthcare, childcare, and commuter costs, a 403b retirement savings plans with up to 4.5% immediately vested matching contribution, plus a 3-7% base IRC contribution (3 year vesting), disability & life insurance, and an Employee Assistance Program which is available to our staff and their families to support counseling and care in times of crisis and mental health struggles.