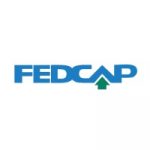 Ukrainian Engagement Consultant
Introduction
Here at Fedcap Employment our vision and mission are to advance the social and economic wellbeing of disadvantaged people within our communities and over the next five years we aim to be the fastest growing UK employability business.
We are currently recruiting for an Engagement Consultant to join our existing team. Having a driving license and own car is essential. The salary for this position is £26,150. Ukrainian/Russian language speakers are preferable for this role.
The Role
The Engagement Consultant is responsible for securing suitable individuals onto the provision by establishing and maintaining meaningful relationships with Job Centres, local referral agencies and the community, with the overall objective of supporting individuals find meaningful and sustainable employment.
You will ...
Deliver performance against agreed service levels and performance indicators such as quality and number of successful referrals.
Address participants potential barriers to employment, providing advice and guidance where appropriate to develop customer's capability in the referral process ensuring they have the necessary, challenge constructively, supporting the participants skills and confidence.
Identify, structure and recommend vacancy and training solutions, working in close consultation with your team of Employer Solutions Consultants and Tutors to meet the specific needs of participants and employer's needs.
Observe and adhere to our customer service standards so that all customers are provided with consistent standards of service and quality aligned to company policies, procedures and contractual, requirements.
Create and manage innovative content for our social media platforms
Maintain accurate and timely IT, systems and administration relating to the participant and programme requirements.
Ensure compliance with our company policies (including Health & Safety, Safeguarding and Data Security) so customers and colleagues are always protected.

Person Specification
About You...


Can you embrace our company values which are Kindness, Respect, Integrity, and Innovation?
Experience, Knowledge And Qualifications

Ukrainian/Russian language speaker
A great communicator who strives to always deliver enthusiasm & confidence.
Digitally savvy with the ability to provide others the appropriate levels of support using technology whilst maintaining accuracy.
Someone who has the ability and experience of supporting, coaching and developing in a face to face and remotely.
Customer orientated and driven by results gained from quality of service, willing to put the participants at the heart of everything you do.
Someone who loves a fast-paced working environment that has set result and targets.
Able to adapt to difficult or challenging situations when required.
Empathetic and understanding of barriers unemployed individuals currently face.
Ability to establish and maintain relationships with a diverse range of stakeholder.

Key Competencies
Adaptability
Results focused
Customer centric
Rapport building
Resilience
Quality & compliance.

What's in it for you...
A rewarding career that makes a genuine difference to people's lives.
You won't work on weekends or bank holidays!
A monthly benefits scheme worth £500 with access to over 900 retailers
A cycle to work scheme that is open all year long!
Laptop and mobile phone for every employee!
Employee assistance programme (EAP). A telephone service offering various support services including emotional support, stress helpline amongst others.
The opportunity of an Institute of Employability Professionals (IEP) qualification for all employees
A two-week Induction and training programme
Company annual leave, including a buy/sell scheme
Free life cover!
Pension with a 4% match from Fedcap

Additional information
Equality, Diversity, and Inclusion
Fedcap Employment is committed to applying equal opportunities at all stages of recruitment and selection, in line with its Equality, Diversity and Inclusion policy in addition to our duty under the Equality Act 2010 to have due regard to the need to eliminate discrimination; to advance equality of opportunity.
Fedcap Employment is a Disability Confident Leader employer and as such, any candidate with a disability will not be excluded unless the candidate is unable to perform a duty intrinsic to the role, having considered reasonable adjustments. Reasonable adjustments to the recruitment process will be made to ensure that no applicant is disadvantaged because of their disability.
Disability confident employer
Fedcap is a recognised Disability Confident Leader with commitments to aim to recruit, retain and develop disabled people within the company. We encourage applications from people with disabilities and will offer to support with reasonable adjustments where required.
Veterans and service personnel
Fedcap is positive about employing veterans and service personnel spouses or family members as part of our commitment to upholding principles of the Armed Forces Covenant.
Advert expiry: If you are interested in the position we recommend applying at your earliest convenience. Fedcap reserves the right to withdraw a job advertisement at any time.