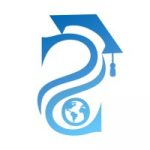 Tutor with Sophist
Online Tutors (remote)
About Us
Sophist has been founded by two teachers who believe that tutoring is as important as classroom teaching; hence, it should be done by professionals. The goal of Sophist is to provide such a professional platform to students who want to get access to qualified specialists. All the tutors registered on Sophist hold at least a BA in the subject(s) that they are teaching. The candidates are carefully selected by Sophist team members based on their academic background and preparation. The platform is accessible both for potential students and tutors all over the world. Being an exclusively online platform, Sophist allows us to dissolve geographical boundaries, connecting students and professional tutors residing in different hemispheres. Sophist is a fast-growing company which strives to provide access to high-quality education around the world.
Apart from tutoring services, the platform will also offer intensive courses in different disciplines.
We are looking for dedicated, enthusiastic, and passionate online teachers in ALL subjects to coach, tutor, and help students achieve their language learning goals.
What you need:
Language proficeinecy (please specify in your description what language you use to teach)
A University degree
Experience teaching one-on-one classes with proven results, preferably online
Experience providing comprehensive materials and resources to meet students' needs
A high-speed internet connection for video conferences/calls
Be energetic, patient, responsible and cheerful
Have PayPal (Buisiness Individual Account) to receive the compensation
What you get:
Flexible hours
Remote work
Manage your earnigns without hassle
Meet students from around the world
Teach online to Sophist students all over the world, on your own schedule and at your own price
Create your own lesson plans
Disclaimer:
Tutors at Sophist are independent contractors. Being a Tutor on the Sophist platform means you are subject to Sophist's's Terms of Service, available on our website.
Your privacy is important to us. Sophist Privacy Policy (vailable on our website) explains our online information practices and the choices you can make about the way your personal data is used at Sophist platform.
Here are our subjects:
Languages (Chinese (Mandarin), Chinese (Cantonese), English, Spanish, Arabic, French, Persian, German, Russian, Malay, Portuguese, Italian, Turkish, Lahnda, Tamil, Urdu, Korean, Hindi, Bengali, Japanese, Vietnamese, Telugu, and Marathi, Armenian (Western), Armenian (Eastern), Bulgarian, Czech, Dutch, Farsi, Greek, Hebrew, Hungarian, Indonesian, Latin, Polish, Romanian, Thai, Sign Language.)
English as a Second Language(English for Business, English for Medical, English for Law, for Conversation classes, Reading and vocabulary, Listening and Speaking, English for Grammar.Writing (Academic and Practical)
Chess
English (Composition, Reading comprehension, Vocabulary, Grammar, AP, APA/MLA formatting.)
Linguistics (PhoneticsPhonologyMorphologySyntaxSemanticsPragmatics / Historical LinguisticsSociolinguistics / Computational Linguistics /Psycholinguistics / Neurolinguistics)
Natural Sciences (Astronomy and Space Science, Biological and Life Sciences, Chemistry, Earth Sciences, Marine Science and Oceanography, Meteorology, Physics)
K-12 education (homework assistance, Computer Science. English Language Arts. History-Social Science. Mathematics. Physical Education. Science. World Languages)
Social Sciences (World history, US history, Europe's history, Geography, Social Studies)
Math (Algebra, Geometry, Trigonometry, Calculus)
Test prep (SAT ACT SSAT GRE GMAT TOEFL IELTS ISEE TOEIC iTEP AP exams)
Programming (Ada, AI (Artificial Intelligence), Android Development, AngularJS, Assembly language, C++, COBOL, C#, Delphi, GO!, Introduction to Programming, IOS Development, Java, JavaScript, Kotlin Development, Machine code, MATLAB, ML (Machine Learning), Node.js, Pascal, Perl, PHP, Pythin, R, React, Ruby, Scala, SQL, UNITY, Wolfram.)
Design (UI/UX Design, Graphic Design)
QA(Manual QA, Automated QA)
Computer skills (MS Office, Internet)
US Citizenship preparation course
Go to https://sophisteducation.com/ to apply.
Here is the link to the document to help you apply step by step.
https://drive.google.com/file/d/1gASMFf4I8TJ-5BXmNGRDyjZWlliXpO_1/view?usp=share_link