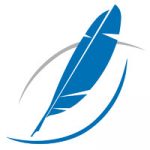 Translators into Swiss German
Swiss-German translators
AXON Translate SA is a young, dynamic and technology-oriented localisation company that provides cutting-edge and quality language solutions. Thanks to our extremely light and agile process, we were the Exclusive Translation Technology Partner of the latest Youth Olympic Games.
We are dedicated to quality, focusing on services compliant with the ISO 17100 and 18587 standards.
Our company is growing, and we are looking for additional Swiss German freelance translators, with an option to become an inhouse linguist.
Your profile:
Must have – hard skills:
-University degree, ideally in the field of translation (MA)
-5+ years' minimum experience and successful track records in localisation or translations
-Good knowledge in CAT tools (Trados Studio, etc.)
-Native Swiss German
Soft skills:
-At ease to work remotely
-Developed interpersonal skills with the ability to build partnership business relations
-Excellent communication skills
-Ability to work in a team
-Naturally people-driven
Your daily roles as translator
-Review the translation requests with regards to your expertise, then accept or reject the translation project
-While translating, apply your skills with the highest quality standard
-Deliver your work on time
-Communicate with AXON Tranlsate's PMs when appropriate (questions, remarks on the source text, etc.)
Where? Remote
Price? Could be one-shot price for time-to-time translation requests, as well as a price for daily requests (CHF / new words).
If you're interested in working with a fast-growing, human-first organisation with a great opportunity for growth, please contact us at team@axontranslate.com with your CV, cover letter, relevant diplomas/certificates and references.
Hope to hear from you soon!
The AXON Translate Team
To apply for this job please visit LinkedIn.