Archived (not relevant)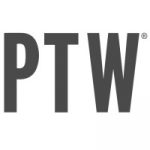 Translators – German | Spanish (EU)
Title:
Translator
Languages:
German x 1 & Spanish x 1
Location:
London
Type:
Studio-Based
Hours:
Monday - Friday: circa 0900-1800
Contract:
3-Months Fixed Term Contract (Initially)
Purpose of Job
PTW is currently recruiting a number of studio-based Translators across various languages for our global Translation operation. We're looking for candidates with advanced language skills and in-depth cultural knowledge of French, German, Spanish or Japanese.
You will be responsible for the correct translation of video game content and other associated text into your language from English. You will work following product-specific guidelines to ensure the maximum linguist quality and adherence to all relevant conventions. You will be working as part of a team to produce high-quality translations, either translating yourself or reviewing documentation.
Duties And Key Responsibilities
General translation activities include, but are not limited to:
Creating characterisation documents, glossaries, and style guides following pre-defined guidelines from the client.
Conduct translation and revision work following provided guidelines and instructions, including First Party terminology.
Conduct revision work following provided guidelines and instructions, including First Party terminology.
Ensuring that all work conducted meets the outlined deadlines and industry-standard productivity figures.
Providing linguistic feedback for work carried out externally.
Working as part of a larger team of Translators or revisers.
Requirements
Knowledge, Experience, and Skills
Must have the Right to Work in the UK
Must be within travel distance and able to commute daily to and from London studios.
Native-level fluency in your language and English, particularly reading & writing.
Strong understanding of your languages culture.
Experience within the translation industry or working professionally as a Translator.
Excellent knowledge of business software applications (e.g. Microsoft Office, memoQ, Plunet).
Be proactive with clear and effective communication skills (verbal and written).
Good organisation and problem-solving skills and have a "can-do" attitude and positive thinking.
The ability to work under pressure with tight deadlines and stay focused.
Excellent accuracy, attention to detail, and organizational skills.
Sound research and translation judgment skills, and have self-motivation, adaptability, and professionalism.
If you are a British Citizen, you will be required to provide your physical passport as part of a RTW check.
Qualifications
Translation or language-related BA studies or equivalent (advantageous).
We will consider candidates who have ideally 2 years of professional working language expertise/experience.
Additional Information
This is a studio-based position therefore candidates must be within travel distance and willing to travel daily to and from the studio for work, to be considered for this opportunity.
Benefits
What we offer:
You will be working for the pre-eminent global provider of specialist services to the games industry and provided with full training and the opportunity to work on some of the biggest game clients, titles, projects, and tech in the world.
Attractive remuneration, holidays, regular team competitions with great prizes; and inclusion into an extensive social calendar. Our environments thrive with collaborative team-work with people from all around the world, different nationalities, and languages.
A supportive community inclusive of LGBTQ+, and any age, ethnicity, religion, or disability. We care about the wellbeing of our employees and have a dedicated employee wellbeing programme. We empower our people and offer regular progression opportunities to ensure our employees flourish.
Remote/Homeworking with flexible working schedules, a fun environment, and a relaxing culture, including the opportunity to work with the leading technology and creative minds in the world.
Learn as you work and be part of something real that changes the face of gaming - forever
Working with a global multi-lingual workforce with superb training and promotion and progression opportunities.
About Us
PTW is a boutique games services company that provides custom solutions worldwide. We believe in accelerating innovation across the globe. We started more than 25 years ago and since then, have grown exponentially year-on-year to who we are today. Our history is in gaming, and we are still gamers at heart. In our time within the games industry, we have worked on over 1,500 titles across all genres and all platforms.
We have grown rapidly over the past few years and now have 35+ sites spanning the globe. The PTW umbrella of companies includes SIDE, 1518, OR Esports, and Entalize. SIDE works at the cutting edge of interactive media as a provider of audio services for the global entertainment market. 1518 is known industry wide for world-class art and is also our in-house game and product development studio.
Basically, anywhere in the world, any platform, any genre, we can help come up with a custom solution to make games run better, get to market faster, and enhance the lives of more players.
In summary, we connect and bring fun to the world.
Welcome to PTW!
We are also regularly recruiting the following languages: Arabic, Burmese, Bulgarian, Brazilian Portuguese, Chinese (Traditional), Chinese (Simplified), Croatian, Czech, Danish, Dutch, English (Australian), English (UK), English (US), Finnish, French (EU), French (Canadian), German, Greek, Hindi, Hungarian, Indonesian, Italian, Japanese, Korean, Luxembourgish, Malay, Norwegian, Polish, Portuguese (EU), Portuguese (Brazilian), Romanian, Spanish (Latin), Spanish (EU), Russian, Swedish, Tagalog, Thai, Turkish, Ukrainian and Vietnamese for current and future ad-hoc
Quality Assurance,
Localization, QA, and Player Support global Operations.