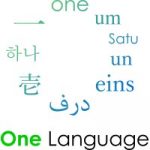 Translator
We are looking for onsite transcribers and translators in Singapore for multiple languages.
(Arabic, Dutch, Danish, French, German, Greek, Hindi, Indonesian, Italian, Japanese, Javanese, Korean, Russian, Shanghainese, Spanish, Swedish, Tagalog, Thai, Turkish)
Responsibilities
Translate audio files from foreign language directly into English.
Frequency may be weekly, every fortnight, or once a month.
Onsite task may require full transcription, email translation, or checklist verification.
Qualifications
Experienced translators will have advantage.
Native speakers with no experience will also be considered.
Background in finance is a plus.
To apply for this job please visit LinkedIn.