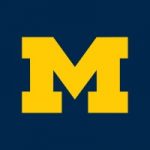 TRANSLATOR I (TEMP) 231056
How to Apply
A cover letter is required for consideration for this position and should be attached as the first page of your resume. The cover letter should address your specific skills and experience that directly relate to this position.
Summary
The Reckoning Project @ WCEE is looking for a translator and proofreader to prepare summaries of testimonies collected from the victims of Russia's war in Ukraine for qualitative and legal analysis.
Mission Statement
The mission of the University of Michigan is to serve the people of Michigan and the world through preeminence in creating, communicating, preserving and applying knowledge, art, and academic values, and in developing leaders and citizens who will challenge the present and enrich the future.
Responsibilities*
Proofread and edit English-language summaries of war victims' testimonies to improve readability and correct errors in spelling, punctuation, and grammar.
Verify terminology, correct false cognates, and edit for comprehension.
Use contextual knowledge of Ukraine to enhance the quality of proofread texts
Work with source files in the original language (Ukrainian or Russian) to ensure the correctness of the translation
Work with other members of the Translation and Proofreading Team and assist the Translation and Proofreading Team Supervisor with any related tasks
Maintain a tracking log of translation activities and arising issues
Adhere to established deadlines and ensure timely updates
Stay informed about of the Project's goals, policies, and structure
Comply with confidentiality requirements established by the Project
Provide regular updates to and maintain contact with the Research Project Coordinator
Required Qualifications*
Native speaker of English
Advanced English editing, proofreading, and writing skills
Advanced knowledge of Russian and Ukrainian languages (Advanced ACTFL, C1 CEFR)
Previous experience with translation and proofreading
Proficiency in MS Word and Excel as well as Google Docs and Sheets
Ability to work with strict deadlines
Ability to work with materials that may include detailed descriptions of violence
Desired Qualifications*
Bachelor's degree in English, communications, or related field
Major or minor in Slavic, Ukrainian, or Russian
Previous experience working with a team as part of a project
Experience working with potentially traumatizing and sensitive content
Work Schedule
This is a temporary part-time position with flexible hours. The workload and the duration of the position will depend on the needs of the Project. The workload will not exceed 20 hours per week.
Background Screening
The University of Michigan conducts background checks on all job candidates upon acceptance of a contingent offer and may use a third party administrator to conduct background checks. Background checks are performed in compliance with the Fair Credit Reporting Act.
U-M EEO/AA Statement
The University of Michigan is an equal opportunity/affirmative action employer.