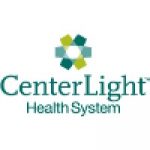 TRANSITION IN CARE – ADMINISTRATIVE ASSISTANT I
Job Purpose


The Transitions in Care - Administrative Assistant I is responsible for actively participating in all aspects of discharge planning after hospitalizations, and subacute rehabilitation stays. The role will ensure that they resolve requests in a timely and efficient way while in compliance with the relevant policies & procedures. The Transitions in Care - Administrative Assistant I will be expected to develop and maintain in strict confidence its findings from case investigations related to highly sensitive & confidential issues reported by participants and providers.
Job Responsibilities

Manage all requests/issues received via phone calls / HHA eXchange communications / Emails from outlook from Interdisciplinary Team (IDT) and/or vendors etc., related to (but not limited to) transportation, DME orders, home health aide (HHA)/personal care aide (PCA), CDPAP scheduling/coordination for resumption of care from the hospital/subacute rehab for discharge planning.
Document all transactions (examples: service plans, authorizations, encounters, coordination notes, grievances)
Enter and record all transportation requests for hospital/ER or Subacute Rehab discharges (not limited to additions, cancellations, and changes prior to date of service).
Outreach participants, providers, Transitions in Care team and/or vendors, etc., to keep them informed about their issues/request's status or resolution.
Track, refer, and monitor all remote patient monitoring referrals with Vendor.
Respond to and delegate out tasks received from Vendor for remote patient monitoring follow-up needs.
Complete assignments for Remote Patient monitoring vendor.
Coordinate documents & follow up with staff in different department's issues and/or request for resolutions. Examples: Appeals & Grievances, IDT/Transitions in Care Teams, Provider Relations, Claims, etc.
Adhere to company and department policies and procedures.
Participate in transitions in care team call meetings as needed and make any updates as needed.
Performs other duties as assigned.

Weekly Hours:
40
Schedule:
8:30 AM - 5:30 PM
Qualifications

Education:
Associate's Degree in business, health care, or a related field. Bachelor's degree preferred.
Experience:
Two years experience in a managed care healthcare setting, preferable. Experience with Coding (ICD-10), Authorizations, Call Center setting, and provider relations is preferable.
Other Requirements


A typewriting Test must be taken. Results should be more than 40 WPM and "Good" or "Above" accuracy.
Ability to pass multi-tasking competency tests involving various screen navigation, listening to the customer, entering data about the interaction, and suggesting a resolution to the customer's issue.
Bilingual: Spanish, Russian, Chinese, Korean, Albanian, or French Creole
Proficient in computer programs such as Microsoft Office and Microsoft Excel.
Knowledge of Access or other database programs is a plus.
Excellent verbal and written communication skills.
Excellent problem-solving and analytical skills.
Accurate attention to detail with strong organizational skills.
Demonstrated ability to manage multiple projects and be flexible.
Able to travel to any of the 12 PACE Sites, as needed.

Salary Range (Min-Max)


$47,000.00 - $57,000.00