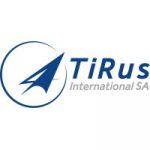 Transfer Pricing & Taxes Manager
Transfer Pricing & Taxes Manager (TP & Taxes) 100%
Tirus International SA is the global distributor of the VSMPO Group, the world largest titanium producer, fully vertically integrated, from titanium sponge to all types of mill products, die-forgings and finished parts, including large machining facilities. The Group is a key strategic partner and approved supplier of leading companies in high-technology sectors like aerospace, aero-engines, power generation industry, chemical engineering, ship building as well as the medical industry.
Starting date:asap or by agreement
Type of contract: Permanent
Workplace:Lausanne, Home office (part-time) possible
Position
As a TP & Taxes Manager in TiRus International, you will be managing services in accordance with Group requirements and deliver TP documentation reviews, assess and comment Benchmarks results in compliance with diverse laws and regulations. In addition, you will be managing all Corporate Tax issues in accordance with Swiss tax laws.
Key Responsibilities
Lead reviews of Transfer Price (TP) policy and develop working knowledge of them across legal entities
Monitor actual profitability of each affiliate and the Swiss distributor
Collect and analyze data and reporting results and recommendations, lead any arising project on process and methodology improvements
Lead and manage TP documentations reviews for Local Files (LF) for affiliates, assist for Master File and CbCR
Ensure compliance with Swiss tax laws
Monitor new tax developments (local, OECD, EU directives) and evaluate their applicability to Swiss distributor and a group
Participate, as a partner with accounting and controlling regarding intercompany transactions management
Support with ad-hoc accounting, administration, tax and finance requests; capable of assuring General Accountant replacement
Your profile
Bachelor's degree in finance, economics, business, accounting or related field, accreditation in one of the above and in Transfer Pricing
Minimum 5 years of experience in general accounting and/or tax accounting positions
Experience with advisory related projects/Big 4 advisory experience an asset
Experienced user of BI tools and ERP
Excellent interpersonal and communication skills
Advanced language skills of written and spoken English and French, German/Russian an asset
Committed, proactive, rigorous and trustworthy team player
Clean criminal background
If you recognize yourself in this profile, do not hesitate to send your complete application file (cover letter, CV, diplomas and certificates related to the position) to our HR a.aebischer@tirus-sa.ch
To apply for this job please visit LinkedIn.