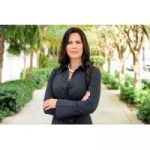 Transactional Attorney –
Our clients are one of the faster midsize transactional law firms working with both Domestic & International clients handling M&A, Blockchain, Contracts, Complex Business Transactions, Corporate Law, Real Estate, Cannabis, Entertainment, and more.
They are looking to hire an attorney with a law firm or private experience. You will have an opportunity to work mainly from home.
Candidates should have a minimum of 4 + years of experience with any of the following; M&A transactions, corporate governance, and general corporate experience, including drafting and negotiating commercial complex transaction matters and documentation.
Additional experience in joint venture transactions, venture capital, and private equity, will be favorably considered.
Candidates will be provided with the opportunity to handle the day-to-day needs of clients and actively manage client relationships.
Excellent team, benefits, flexibility, employee-centric culture, and more.
Qualifications
Candidates must possess strong academic credentials.
Major law firm experience preferred.
Licensed to practice law and in good standing in FL
Excellent writing and drafting skills required
You will be required commute to Miami office once in a while
To apply for this job please visit LinkedIn.