Archived (not relevant)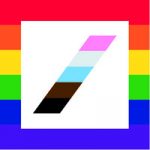 Transaction Manager
Position Overview

Job Title
Transaction Manager
Location
London
Corporate Title
Vice President
With offices in New York, California, London, Frankfurt, Milan, Luxembourg, Lisbon, Dublin, Hong Kong, Singapore and Tokyo, the Trust and Agency Services (TAS) team at Deutsche Bank has long been recognised as a leader in the provision of administrative and fiduciary services to the global debt and equities markets. TAS supports structures from the simplest to the most complex, covering Asset Backed Securities, Collateralised Loan Obligations and Managed accounts, Corporate Debt, Escrows, Project Finance, Loan Agency, and Depositary Receipts.
The Transaction Management Group (TMG) is part of the Trust and Agency Services business of the Corporate Bank and comprises both Corporate Trust and Depositary Receipts product lines.
As part of the Team, you will provide agency, trustee and depositary services to the international capital markets and act on a wide range of debt and equity instruments providing the roles of trustee, collateral agent, cash manager, escrow agent, principal paying agent and registrar.
What We'll Offer You


A healthy, engaged and well-supported workforce are better equipped to do their best work and, more importantly, enjoy their lives inside and outside the workplace. That's why we are committed to providing an environment with your development and wellbeing at its centre.
Hybrid Working


We understand that employee expectations and preferences are changing. We have implemented a Hybrid Working Model that enables employees to reach a working pattern that works for them. Eligible employees have the opportunity to work from the office and remotely from home (subject to the role's eligibility).
You can expect:
Competitive salary and non-contributory pension
30 days' holiday plus bank holidays, with the option to purchase additional days
Life Assurance and Private Healthcare for you and your family
A range of flexible benefits including Retail Discounts, a Bike4Work scheme and Gym benefits
The opportunity to support a wide ranging CSR programme + 2 days' volunteering leave per year


Your Key Responsibilities

Leading transaction documentation negotiation for TAS and coordinating with internal and external counterparts
Providing detailed comments on Offering Circulars, Trust Deeds, Agency Agreements, and other supporting transaction documents to facilitate deal closings
Reviewing and negotiating documentation in relation to new transactions, major restructurings, amendments, and waivers
Exercising discretions in conjunction with issuers, investment banks, asset managers and their respective lawyers
Reviewing redemption and unwind documentation and taking on responsibility for defaulted or distressed transactions
Ensuring TAS complies with its compliance and regulatory obligations


Your Skills And Experience

Experience in Debt/ Equity Capital Markets including legal, corporate banking or ancillary services
Knowledge of structured finance products (such as Asset Backed Securities, Mortgage Backed Securities, Collateralised Debt Obligations, Repackagings and Asset Backed Commercial Paper), conventional debt products (such as Medium Term Note Programmes, Corporate Bonds, High Yield Bonds, Exchangeable/Convertible Bonds) and other multi-jurisdictional products such as Project Finance or Islamic Finance
Experience of documentation reviewing and negotiating practices
Previous experience of trustee, agency, security trustee, account bank or custody work a plus
Legal qualifications would be beneficial
Foreign language skills including German, Italian, Spanish, French and Russian, preferred


How We'll Support You

Flexible working to assist you balance your personal priorities
Coaching and support from experts in your team
A culture of continuous learning to aid progression
We value diversity and as an equal opportunities' employer, we make reasonable adjustments for those with a disability such as the provision of assistive equipment if required (for example, screen readers, assistive hearing devices, adapted keyboards)


About Us And Our Teams


Deutsche Bank is the leading German bank with strong European roots and a global network. Click here to see what we do.
Our values define the working environment we strive to create – diverse, supportive and welcoming of different views. We embrace a culture reflecting a variety of perspectives, insights and backgrounds to drive innovation. We build talented and diverse teams to drive business results and encourage our people to develop to their full potential. Talk to us about flexible work arrangements and other initiatives we offer.
We promote good working relationships and encourage high standards of conduct and work performance. We welcome applications from talented people from all cultures, countries, races, genders, sexual orientations, disabilities, beliefs and generations and are committed to providing a working environment free from harassment, discrimination and retaliation.
Click here to find out more about diversity and inclusion at Deutsche Bank.