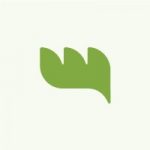 Transaction Coordinator – Assistant
Immediate hire with growth potential, Russian speaking a must! Full-time position.

Coordinate busy schedules, manage the escrow process of multiple transactions simultaneously, and assist broker with day-to-day office management for the Real Estate Broker of a Boutique Real Estate Firm.

Our mission is to create a first-class buying and selling experience for all of our clients and we are seeking an Administrative Assistant who is passionate about helping us reach our objectives and supporting the team.

The ideal candidate will have experience in administration in real estate, leasing, and property management. The natural ability to organize and prioritize daily tasks with minimal direction is critical in this position. Excellent communication and client service skills are a must.

We are seeking someone who adheres to the highest ethical standards, possesses impeccable attention to detail, and exhibits an exceptionally professional manner. If you have the gift of hospitality, thoroughly enjoy interacting with others, and have an amiable, outgoing, and pleasant demeanor, we look forward to hearing from you. We are searching for a person who genuinely desires to help others, takes pride in their quality of work, and also has the ability to multi-task and solve problems.

There is an opportunity for advancement for someone who desires to contribute to the growth and refinement of the organization they work with. This is an excellent opportunity to contribute to the growth of an organization while advancing along with it.

Upload your resume and be sure it includes your contact information.

$2,500 monthly salary + guaranteed bonus based on performance. Great growth and income potential!

Full-time position. Will consider part-time.