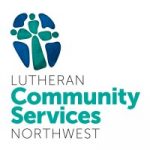 Training Coordinator
THE ROLE:
We are looking for a bilingual training coordinator to provide cultural orientation and community engagement services for newly arrived Ukrainian clients in the Greater Puget Sound area.
ESSENTIAL DUTIES:
Develop and plan content for cultural engagement trainings
Coordinate "Learning from Experience" workshops to help assimilate clients to life in the United States.
Develop and sustain relationships with outside stakeholders for appropriate engagement opportunities.
Collaborate and strengthen relationships with community partners and agencies.
Implement administrative practices that ensure quality, accurate, confidential participant record keeping, and safe service delivery.
Coordinate quarterly "Know your Rights" orientations
Research, compile accurate and traceable data, and prepare reports, manuals, correspondence, or other information required by management or governmental agencies in a timely manner.
Plan and execute cultural exposure events every 6 months
Promote relationship-building within LCSNW. Participate and partner with other LCSNW programs in support of cross-program dialogues that promote strategic planning across areas of service.
Maintain positive relationships with external partners, stakeholders and other community organizations for enhanced services and advocacy.
Responsible for representing program at partner community meetings on a regular basis.
Provide individual and group case consultation, i.e. orientations, cultural integration and etc. as and if needed.
Assume other tasks as delegated by the Program Manager and/or Director.
Fluent in English and Russian or Ukrainian
QUALIFICATIONS:
To perform this job successfully, an individual must be able to perform each essential duty satisfactorily. The requirements listed below are representative of the knowledge, skill, and/or ability required. Reasonable accommodations may be made to enable individuals with disabilities to perform the essential functions.
Bachelor's degree or equivalent work experience in relevant field
Minimum of 2 year working in a social service role
Minimum of 2 year working with refugee populations
Must have respectful, open, unbiased, accepting attitude toward clients and their families
Knowledge of, and ability to work with social service agencies and other agencies regarding referrals and treatment continuity
Excellent communication skills, both verbal and written to include basic computer skills
Ability to work independently and cooperatively as a team member
Ability to be very organized regarding paperwork, be detailed oriented, and have ability to effectively prioritize work responsibilities
Must be able to work well under pressure in a multicultural setting
Requires strict adherence of HIPAA standards in the office workspace to ensure confidentiality
BENEFITS:
We offer a full benefits package with options for medical and dental insurance. Vacation includes up to 2 weeks in the first year, with an increase up to 3 weeks in the second year (based on hours worked). Up to 2 ½ weeks of Sick leave for you or to take care of your immediate family (based on hours worked). 10 Paid Holidays plus 2 Floating Holidays each year. A 403(b) Retirement plan with a matching program after meeting eligibility requirements. Our Employee Assistance Program (EAP) is designed to help and support you with free and confidential counseling, financial, and support services. Mileage and expense reimbursement is also provided.
LUTHERAN COMMUNITY SERVICES NORTHWEST IS AN EQUAL OPPORTUNITY EMPLOYER AND COMMITTED TO CULTURAL COMPETENCY.
Apply Now