Archived (not relevant)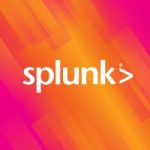 Third Party Risk Vendor Analyst (US Remote Available)
About Splunk


Join us as we pursue our disruptive new vision to make machine data accessible, usable and valuable to everyone. We are a company filled with people who are passionate about our product and seek to deliver the best experience for our customers. At Splunk, we're committed to our work, customers, having fun and most importantly to each other's success. Learn more about Splunk careers and how you can become a part of our journey!
About The Role


Splunk is the leader in big data, machine learning analytics with a significant presence in the cyber security market. In today's business climate, organizations need to engage third parties to remain competitive and optimize internal operations. All of these relationships introduce various levels of risk to an organization, which requires close management and monitoring. Splunk is seeking a Third Party Risk Analyst to join our Splunk Global Security (SGS) team to grow and mature our Vendor Trust Program. In this role you will perform due diligence review and risk assessments associated with third-party solutions and services, and communicate the risk assessment results to our internal business partners empowering them to make informed decisions in order to manage the risk in alignment with their business objectives and risk appetite. Perform due diligence on vendor solution implementation to ensure the vendor product is configured securely.
Responsibilities

Conduct detailed vendor risk assessments, working closely with key partners, to identify and evaluate risks before establishing or continuing operations with third-party vendors. Accurately determine the risk rating with qualifications based on the potential impact and likelihood.
Develop and maintain high-quality risk assessment documentation covering findings, risk statements, risk ratings, justifications and recommendations in the Splunk GRC tool and risk register.
Provide sufficient information to risk owners and vendors in the development of treatment plans for the effective management of risk. Monitor the execution of risk treatment(s) and evaluate the residual risk.
Perform technical validation on the security of the implementation of vendor solutions.
Partner with Procurement and Legal in the contract-negotiation process if vital to ensure appropriate security obligations are incorporated in vendor agreement/contract.
Use a risk-based approach to conduct reassessment of vendors periodically and monitor third-party vendors' security practices and compliance with contractual obligation.
Contribute to process improvements to continuously mature the Third-Party Risk Management Program and service. Champion the program mission and value proposition throughout the organization.
Respond to emerging threats by coordinating with vendors to understand supply chain impact.
Ability to identify and carry out opportunities for cross functional partnership in ways to improve team processes.
Requirements

3+ years of direct work experience in third-party risk management and/or cyber risk management with a technical Bachelor degree in Computer Science, Information Security, or similar technical field of study; or 1+ years and a technical Master's degree.
Experience with a vendor risk management system, and incorporating continuous monitoring systems and services.
Demonstrate solid knowledge of information security risks and countermeasures and PCI, HIPAA, SOC2, ISO 27002, FedRamp and other information security and control frameworks.
Solid understanding of cloud infrastructure, applications and coding practices preferred.
Experience implementing and using technical auditing tools to perform validation of security controls.
Work experience with security concepts including the ability to assess the security aspects of the following network devices, firewalls, intrusion detection/prevention systems, identity services, web applications, encryption, forensic analysis, penetration/vulnerability tools, Linux/windows/macOS, virtualization, desktop/laptop and mobile devices.
Demonstrate an understanding of business processes, internal control risk management, IT controls, and how they interact together.
Strong analytical, problem solving, documentation, and time management skills. Strong relationship and facilitation skills. Good communication skills and native english language proficiency.
Work both independently and as part of a team at all levels and across departments.
One or more of the following certifications CISA, CISM, CISSP, CRISC.
Ability to work in structured and unstructured environments while focusing on big picture objectives among day to day responsibilities

We value diversity at our company. All qualified applicants will receive consideration for employment without regard to race, color, religion, sex, sexual orientation, gender identity, national origin, or any other applicable legally protected characteristics in the location in which the candidate is applying.
We will ensure that individuals with disabilities are provided reasonable accommodation to participate in the job application or interview process, to perform essential job functions, and to receive other benefits and privileges of employment. Please contact us to request accommodation.
Note Splunk provides flexibility and choice in the working arrangement for most roles, including remote and/or in-office roles. We have a market-based pay structure which varies by location. Please note that the base pay range is a guideline and for candidates who receive an offer, the base pay will vary based on factors such as work location as set out below, as well as the knowledge, skills and experience of the candidate. In addition to base pay, this role is eligible for incentive compensation and may be eligible for equity or long-term cash awards.
Benefits are an important part of Splunk's Total Rewards package. This role is eligible for a competitive benefits package which includes medical, dental, vision, a 401(k) plan and match, paid time off, an ESPP and much more! Learn more about our comprehensive benefits and wellbeing offering here .
Base Pay Range


SF Bay Area, Seattle Metro, and New York City Metro Area
Base Pay Range $ 40.38 - 55.53 per hour
California (excludes SF Bay Area), Washington (excludes Seattle Metro), Washington DC Metro, and Massachusetts
Base Pay Range $ 36.92 - 50.77 per hour
All other cities and states excluding California, Washington, Massachusetts, New York City Metro Area and Washington DC Metro Area.
Base Pay Range $ 33.46 - 46.01 per hour