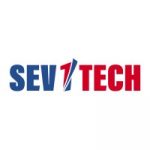 Test and Evaluation (T&E) Engineer
T Est Planning Documentation


Sev1Tech, LLC is seeking a qualified Test and Evaluation (T&E) Engineerto support a DOD Client. In this role, the Test and Evaluation (T&E) Engineer is responsible for the following items, including but not limited to:
Review, provide comments to, and maintain test documentation to include: System Evaluation Plans, Test & Evaluation Master Plan ( TEMP ) s , Measures of Effectiveness, Measures of Performance, and test plans. Test documentation shall be prepared IAW AR 73-1 , Test and Evaluation Policy and be delivered IAW government standards.
Provide recommendations in planning, forecasting costs, coordinating, and executing test events.
Support development of Simplified Acquisition Management Plans (SAMPs) w hich address the program's overall acquisition approach, including the test and evaluation approach forgovernment projects .

Test Execution

P repare test reports that document deficiencies and issues identified in the conduct of test and evaluation events IAW government SOPs .

Test Support

E valuate design reviews, audits, and draft quality assurance (QA) reports for T&E programs for the system being acquired.
Provide test documentation for test items to the test organizations.
Draft and provide a Safety Assessment Report IAW government SOPs .
Provide recommendations t o ensure that T&E of all systems is planned and conducted to sufficiently stress the systems in representative environments.

Minimum Qualifications

BS degree.
Shall have a minimum of fifteen years test and evaluation experience on DoD intelligence or command, control and communications programs/projects.
Experience shall include a minimum of eight years of progressively complex experience in the testing and evaluation of DoD or IC intelligence systems.
E xperience in testing Tasking, Collection, Processing, Exploitation and Dissemination functions of ISR systems.
This activity shall include testing for the full range of programs within DOD or military services to include prototypes, rapid acquisition, and traditional DoD programs.
Must have an active Top Secret/SCI Clearance.

About Sev1Tech LLC


Founded in 2010, Sev1Tech provides IT, engineering, and program management solutions delivery. Sev1Tech focuses on providing program and IT support services to critical missions across Federal and Commercial Clients. Our Mission is to Build better companies. Enable better government. Protect our nation. Build better humans across the country.
Join the Sev1Tech family where you can achieve great accomplishments while fostering a satisfying and rewarding career progression. Please apply directly through the website at: https://careers-sev1tech.icims.com/ #joinSev1tech
For any additional questions or to submit any referrals, please contact: eileen.mckenzie@sev1tech.com
Sev1Tech is an Equal Opportunity and Affirmative Action Employer. All qualified applicants will receive consideration for employment without regard to race, color, religion, sex, pregnancy, sexual orientation, gender identity, national origin, age, protected veteran status, or disability status.