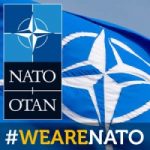 Temporary staff (NATO HQ)
Primary Location
Belgium-Brussels
NATO Body
NATO International Staff (NATO IS)
Schedule
Full-time
Grade
TEMP
NATO is looking for applicants to fill temporary positions that arise occasionally at NATO Headquarters, Brussels, Belgium.
Are you a national of a NATO member state, with skills in a relevant discipline, and proficiency in English or French (preferably with a good knowledge of the other language)?
Do you have experience in diplomacy, policy development, public relations, project management, IT, Cyber, legal affairs, translation, HR or administrative support?
Then this might be an opportunity for you!
In view of the nature and of the urgency of the temporary positions we are looking to fill, it is important for candidates to be available for temporary employment on short notice. In practice, this implies either being in possession of valid NATO security clearance at the time of application, or having been in possession of such a clearance with the possibility to reactivate it swiftly. We therefore only encourage applications for temporary positions if you are already, or have previously been, in possession of a valid NATO security clearance.
QUALIFICATIONS AND EXPERIENCE:
You will have experience in one of the following areas:
Administrative Support;
Project management;
Finance, Accounting, Procurement;
Human Resources;
Audit
Architecture Services and Engineering;
Legal Affairs, International Law;
Information Communication Technology;
Cyber Defense/Security
Document Processing and Collaboration (Archives, Library Services);
Public relations (Event Organization, Media Affairs, Journalism, Editing, Communication Campaign);
Linguistic Services (Translation: English into French, French into English, Ukrainian into English, Russian into English).
Research
COMPETENCIES:
You will demonstrate:
Clarity and Accuracy (Checks own work);
Customer Service Orientation (Takes personal responsibility for correcting problems);
Empathy (Listens actively);
Flexibility (Acts with flexibility);
Initiative (Is decisive in a time-sensitive situation);
Organizational Awareness (Understands the Organization's structure);
Teamwork (Expresses positive attitudes and expectations of team or team members).
RECRUITMENT PROCESS
When submitting your application, you are not applying for a particular assignment. You will receive an acknowledgement of receipt of your application.
If your profile is of interest to the organization, you may be invited for an online video interview assessing your behavioral competencies. We will include you in our temporary staff database, depending on the outcome of this interview. In the event a request for a temporary assignment arises that fits your profile, you might attend a further interview (phone, Skype or at NATO HQ) with the hiring manager, assessing your fit for a specific temporary assignment.
It is a condition of employment that before a temporary staff member can be appointed, the Organization must have received a security clearance certificate (minimum NATO Secret) from the government of the country or countries of which he/she is a national.
Important:
Note that this process is only to be included in our temporary database, and does not constitute a guarantee of employment.
Please attach an updated CV and relevant certifications to your application.
You are responsible for keeping your information up-to-date by making the appropriate changes (e.g. availability, clearance, etc.) directly in your Taleo application, if and when required! Please do not re-apply if changes occur, but edit your application at any time.
Any questions on this subject should be sent to interimstaff@hq.nato.int.
WHAT WE OFFER:
38 hours per week schedule;
2.5 paid days of leave per month;
Fulfilling working atmosphere in an international community;
Contract: in accordance with the NATO Civilian Personnel Regulations, temporary staff may not be employed more than 6 months for the same assignment. However, if later required, contracts may be extended for another period of up to six months
Salary: the remuneration of temporary personnel will be specified in their contracts. It is not exempt from taxation. Temporary personnel are responsible for acquitting themselves of their responsibilities for the payment of taxes.
Benefits package: temporary staff are covered by a benefits package which consists of pension contributions by the Organization (12% of basic salary), medical and accident benefits (death and invalidity) provided under the NATO Group insurance contract, and paid leave of 2.5 days per month worked. For staff eligible under NATO rules, there is also a dependent child allowance and coverage for dependent children for medical benefits;
You will find useful information on our conditions of employment at NATO and other practical details on our website: http://www.nato.int/cps/en/natolive/86784.htm
NATO is committed to diversity and inclusion, and strives to provide equal access to employment, advancement and retention, independent of gender, age, nationality, ethnic origin, religion or belief, cultural background, sexual orientation, and disability. NATO welcomes applications of nationals from all member Nations, and strongly encourages women to apply.
Building Integrity is a key element of NATO's core tasks. NATO values commitment to the principles of integrity, transparency and accountability in accordance with international norms and practices established for the defense and related security sector. Selected candidates are expected to be role models of integrity, and to promote good governance through ongoing efforts in their work.
Please note that the International Staff at NATO Headquarters in Brussels is a non-smoking environment.