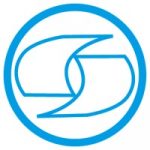 Technical Translator – MADRID or SEVILLE
Are you experienced in technical Translations, EN-RU or EN-FR? Are you open to work on location, in Seville or Madrid? Have a look!
ORTEC ENGINEERING is the engineering subsidiary of ORTEC GROUP. We are European leader in engineering, linguistics, risks and project management. ORTEC branch in Spain is specialized in Engineering services, maintenance engineering, integrated logistics support, supportability, reliability and maintainability engineering and Technical Translations. Our team is in charge of developing engineering studies for the creation, update or optimization of aircraft Maintenance Programs, using specific methodologies, for different customers - main European aircraft manufacturers or vendors.
Our Linguistics Department look for technical translators to reinforce our in-house translations teams in our production centers in Madrid or Seville.
We are looking for translators with experience in technical translations, from ENGLISH to FRENCH and/or RUSSIAN, and technical documentation like aircraft maintenance manuals, industrial installations instructions, ground vehicles maintenance or other similar technical language- related translations.
JOB DESCRIPTION
You will be mainly involved in:
Analysis of source documentation authored in English, in collaboration and close contact with our technical authors
Translation from English to French and/or Russian.
Management of translation memories in automatic translations software (TRADOS).
Crosscheck processes in accordance with our Quality Assurance processes.
PROFILE
We are looking for candidates which profile matches the following characteristics:
Translation or Interpretation studies
Experience in translations of technical texts from English into French or Russian
Knowledge in Simplified Technical English (STE) standard
Experience in maintenance manuals and / or real maintenance experience. Systems or structures general knowledge, systems operation, structural repairs, data sheets or other technical domains.
Use of translations software e.g. TRADOS STUDIO
XML / SGML authoring experience
Expert in Microsoft Office
Good organizational skills
Ability to focus on priorities and deliver on time to agreed standards
Service-oriented attitude
Excellent oral and written communication skills in English
And a great team spirit! If you match these skills, you are located in Spain and want to work as in-house translator in our offices in Madrid or Seville, don't hesitate to apply this job offer.
At SONOVISION we are proud to consider Diversity and Inclusion as essential elements in everything we do. We are committed to our Equal Employment Opportunity policy without regard to race, color, ethnicity, gender, age, sexual orientation, gender identity, religion, or disability.
Note: Through your active application in this Selection Process via LinkedIn, you authorize the processing and use of your personal data, including your LinkedIn profile, in accordance with the SONOVISION – ORTEC GROUP DATA PROTECTION POLICY available at https://www.sonovision-spain.com/politica-proteccion-datos/?lang=es/
To apply for this job please visit LinkedIn.