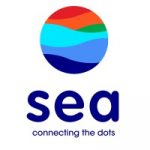 Technical Project Manager, Infrastructure
Our Infrastructure team provides the end-to-end managed services and solutions for the Group's entire Internet infrastructure alongside running business applications. We excel in building the architecture, providing solutions and operations of data center, connectivity, cloud, networking, system, storage and security. We are a proud provider of high-quality and stable running business applications and services to our internal business units.
As a Technical Project Manager, you will plan, direct, and coordinate activities of designated Infrastructure projects to ensure timely delivery and in accordance with the business requirements.
Job Description
Work closely with business units to identify and analyze their requirements from IT Infrastructure point of view.
Develop high quality project proposals and plan based on the business requirements and available project resources.
Direct and manage project resources to ensure services are delivered in accordance to the Service Level Agreement.
Track ETA delivery of equipment and services from Telco/Data Center, and ICT Principles/Distributors.
Work closely with business units regularly to review infrastructure service quality. Review risks, issues, incidents and planned changes.
Ensure regular reports on project progress for stakeholders and management.
Job Requirements
Bachelor's Degree of IT or business discipline.
Have a passion in project management or service delivery in the IT Infrastructure domain.
Good project management skills and high-quality project delivery experiences.
Strong stakeholder management capabilities, and strategic mindset to advise and manage both internal and external partners.
Good reporting/documentation skills to ensure timely, clear and concise information flow among all stakeholders.
ITIL certification is a plus.
Possessing technical knowledge in Network, Data Center, Security is a plus.
Result oriented, with strong analytical and problem solving skills, able to drill down to details.
Proficient in English and Mandarin due to regional coverage.
To apply for this job please visit LinkedIn.