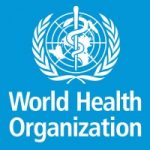 Technical Officer (Human Resources for Health)
OBJECTIVES OF THE PROGRAMME
The Division of Country Health Policies and Systems (CPS) assists countries in the Region with the design and implementation of appropriate health policies and systems to strengthen universal health coverage. It works to strengthen data-driven, evidence-informed, contextually tailored health policy development and implementation at national, regional and local levels, taking an inclusive approach across the life course. The Division advocates strengthening of public health leadership, focusing on implementing policies that are people centred, promote health, prevent illness, and address the social and economic determinants of health, while fostering leadership on equity, human rights and gender mainstreaming in health. It focuses on building capacity for health systems innovation to enable the sustainable delivery of high-quality primary health and community services that are effectively linked to hospitals, and mental health, public health and social care services. To do so, CPS supports country efforts to facilitate access so as to leave nobody behind, to improve financial protection, to strengthen the health workforce, to increase access to affordable medicines and technologies, and to promote the uptake and implementation of digital technology.
The Health Workforce and Service Delivery unit provides strategic direction, technical assistance and tailored support to countries to improve access and quality for health and long-term care services delivered by a competent and sustainable workforce. It will engage with professional bodies and patients to support the design and transformation of services which are geared to improve: patient experience of care across the health and social sector; health of the population, health care efficiency and the experience and engagement of the health and care workforce. In order to deliver these objectives aligned with the European Programme of Work and GPW 13 the unit will focus on supporting countries through the development of policies, strategies, tools and capacities in the areas of health workforce, (including nursing and midwifery and the public health workforce) to improve working conditions, retain and motivate the existing workforce; and align the education, training and production of the future workforce with population health needs, promote integration in service delivery to better bridge the divide between health systems and social care across the whole continuum of care, as well as supporting Member States efforts to put people at the centre of services .The Recovery and Resilience Plan (RRP) for Romania was approved by the European Council to support the implementation of sustainable reforms. The Ministry of Health (MoH) is the national agency responsible for the implementation of the reforms related to health care. The Health component addresses Romania's country-specific recommendation for improving health care access and cost-efficiency, including through the shift to out patient care. It also focuses on strengthening the health system's resilience, including in the areas of health workers and medical products, and improving access to health services.
Description Of Duties
The purpose of this post is to support advise and support the European Member States with the development and implementation of policies, strategies and frameworks to produce, attract, recruit, develop and retain a heath workforce. The incumbent will develop technical guidance on health and long-term care workforce policy, planning and forecasting, and support countries to build their capacities in the management of the health workforce and building sustainable health workforces. The incumbent will also focus on the health and well-being of the health and long-term care workforce. The incumbent supports technical and managerial support to the Division's health systems strengthening effort with a particular focus on building sustainable health and care workforces towards the universal health coverage agenda and coordinating country-level engagement and support. The incumbent will also support high-level strategic work on health systems investment and reforms for the European Region, in particular in relation to building resilient, sustainable health workforces.
Key Duties
Provide technical assistance and operational guidance on health and long-term care workforce policy, planning and forecasting, to improve UHC from a services delivery perspective;
Support the Policy Advisor in in the preparation participation of country missions relating to policies, strategies and frameworks to produce, attract, recruit, develop and retain the health workforce in line with the EPW objectives towards achieving UHC;
Actively contribute towards synthetizing and building the evidence base for disseminating key Regional achievements and progresses on building sustainable health and care workforces and the UHC agenda to the Member States as required, including through evidence roll-out of the National Health Workforce Accounts; Contribute with building sustainable health and care workforces, and the health and well-being of the workforce, with key stakeholders and decision-makers;
Liaise with WHO Headquarters on the health and care workforce, and service delivery;
Contribute to the development of collaborative activities with alliances, networks, professional and academic organizations aimed at disseminating and advancing the health systems-related UHC agenda, with particular reference to the health and care workforce;
Perform other related duties as assigned.
Within The Framework Of The RRP Of Romania
Provide specialist technical and operational guidance on the overall implementation of the activities of the Human Resources Development sub-components of the Reform3.2 of RRP "Increasing capacity for health management and human resources in health".
Assist with the update and implementation of project plans and the subsequent project activities across the Human Resources Development subcomponents of the reform.
Required Qualifications
Education
Essential
: University degree in a health, social or management science relevant to the position, such as, but not limited to, public health, health systems, health economics, health administration, public management or relevant field.
Desirable
: Additional University Degree (Master's level) in any of the above fields.
Experience
Essential
: At least 5 years of combined national and international experience in the areas of health workforce analysis and planning; Policy development in the area of human resources for health workforce management; Operational experience in the development and implementation of sectoral and multi-sectoral health workforce policies or governance mechanisms and approaches to improve population health and well-being. Experience in project/programme management, including resource mobilization and management of financial resources. Experience in health systems reforms towards achieving Universal Health Coverage.
Desirable
: Relevant work experience in the European Union countries and the Newly Independent States. Relevant work experience with WHO, the UN system, other international organizations or major stakeholders, such as the EU or OECD. Proven experience in setting-up, managing and scaling-up networks of European health systems experts. Experience in health systems technical support to countries.
Skills
Demonstrated broad knowledge of the health and care workforce, with emphasis on health systems strengthening and health financing, health systems governance, health services delivery. Demonstrated knowledge of political systems, social and health systems in the WHO European countries. Ability to work within significant uncertainties, as well as availability for frequent operational travel. Emotional intelligence; Ability to identify and manage one's own emotions, as well as helping others to do the same. Ability to interact appropriately with high-level stakeholders, including ministers. Ability to identify and manage one's own emotions, as well as helping others to do the same. Strong skills in data management and analysis for reporting. Strong computer skills (word processing, Excel spreadsheet, PowerPoint presentations. Ability to work comfortably in a fast-paced environment.
WHO Competencies
Teamwork
Respecting and promoting individual and cultural differences
Communication
Producing results
Moving forward in a changing environment
Use of Language Skills
Essential
: Expert knowledge of English.
Desirable
: Intermediate knowledge of French,Russian,Germa.
REMUNERATION
WHO salaries for staff in the Professional category are calculated in US dollars. The remuneration for the above position comprises an annual base salary starting at USD 64,121 (subject to mandatory deductions for pension contributions and health insurance, as applicable), a variable post adjustment, which reflects the cost of living in a particular duty station, and currently amounts to USD 3815 per month for the duty station indicated above. Other benefits include 30 days of annual leave, allowances for dependent family members, home leave, and an education grant for dependent children.
Additional Information
This vacancy notice may be used to fill other similar positions at the same grade level
Only candidates under serious consideration will be contacted.
A written test may be used as a form of screening.
In the event that your candidature is retained for an interview, you will be required to provide, in advance, a scanned copy of the degree(s)/diploma(s)/certificate(s) required for this position. WHO only considers higher educational qualifications obtained from an institution accredited/recognized in the World Higher Education Database (WHED), a list updated by the International Association of Universities (IAU)/United Nations Educational, Scientific and Cultural Organization (UNESCO). The list can be accessed through the link: http://www.whed.net/. Some professional certificates may not appear in the WHED and will require individual review.
Any appointment/extension of appointment is subject to WHO Staff Regulations, Staff Rules and Manual.
Staff members in other duty stations are encouraged to apply.
For information on WHO's operations please visit: http://www.who.int.
WHO is committed to workforce diversity.
WHO prides itself on a workforce that adheres to the highest ethical and professional standards and that is committed to put the WHO Values Charter into practice.
WHO has zero tolerance towards sexual exploitation and abuse (SEA), sexual harassment and other types of abusive conduct (i.e., discrimination, abuse of authority and harassment). All members of the WHO workforce have a role to play in promoting a safe and respectful workplace and should report to WHO any actual or suspected cases of SEA, sexual harassment and other types of abusive conduct. To ensure that individuals with a substantiated history of SEA, sexual harassment or other types of abusive conduct are not hired by the Organization, WHO will conduct a background verification of final candidates.
WHO has a smoke-free environment and does not recruit smokers or users of any form of tobacco.
WHO has a mobility policy which can be found at the following link: http://www.who.int/employment/en/. Candidates appointed to an international post with WHO are subject to mobility and may be assigned to any activity or duty station of the Organization throughout the world.
Applications from women and from nationals of non and underrepresented Member States are particularly encouraged.
*For WHO General Service staff who do not meet the minimum educational qualifications, please see e-Manual III.4.1, para 220.
Grade
P3
Contractual Arrangement
Temporary appointment under Staff Rule 420.4
Contract Duration (Years, Months, Days)
12 months
Job Posting
Mar 3, 2023, 7:07:45 AM
Closing Date
Mar 24, 2023, 6:59:00 PM
Primary Location
Denmark-Copenhagen
Organization
EU/CPS Division of Country Health Policies and Systems
Schedule
Full-time
IMPORTANT NOTICE:
Please note that the deadline for receipt of applications indicated above reflects your personal device's system settings.