Archived (not relevant)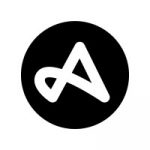 Technical Account Manager – Russian Speaking
Adjust, an AppLovin (NASDAQ: APP) company, is trusted by marketers around the world to measure and grow their apps across platforms, from mobile to CTV and beyond. Adjust works with companies at every stage of the app marketing journey, from fast-growing digital brands to brick-and-mortar companies launching their first apps. Adjust's powerful measurement and analytics suite provides visibility, insights and essential tools that drive better results.
Our global team is composed of team members with life experiences, backgrounds, and perspectives that mirror our customers around the world. We seek outstanding candidates who demonstrate a commitment to diversity, equity, and inclusion through continuous learning and skill-building.
We aim to support each other to ensure equitable and inclusive experiences, furthering our goal to create a culture of belonging that values the contributions of all team members.We're proud to have received several awards in Summer 2022, including G2's Easiest Setup, Easiest Admin, Leader, and Easiest To Do Business With. Our CPO was also honored with a Top Women in Media Award, and we were named the Best Overall Mobile Marketing Solution of 2022. These accolades are a testament to the excellence and innovation of our award-winning company.
Make An Impact/ The Role
As a Technical Account Manager for our EMEA region, you will be part of a team based in Berlin/London. You will work closely with several teams such as Sales and Integrations. You are in charge of delivering an exceptional customer experience. This plays a major part in your goal of retaining clients and them being satisfied with the Adjust product.
Empower Your Potential/ Responsibilities
Technical contact for your clients within Adjust
Support your clients on how to best use the Adjust product and help them resolve any technical challenges
Provide support and have regular check-in calls with your client base
Enable your client's decision making and ensure they are set up for success by testing and validating their set-up
Collaborate across functions, including Engineering, Customer Success and Product
Troubleshoot and investigate issues by using internal and external tooling
Escalate complex technical issues directly to our engineers; provide ideas for optimization and improvement to the relevant teams
Bring Your Knowledge/ Experience & Qualifications
Know-how on how to manage client expectations
Willingness to travel (when relevant)
Problem-solving skills and an excitement for tackling challenging questions
Excellent written and spoken communication skills in English and Russian
Knowledge of AdTech, MarTech, MMPs or similar companies within the SaaS industry
Validated ability to independently acquire and apply technical knowledge
Experience in working with the terminal and data extraction, data transformation and data manipulation tools
Experience using communication, productivity and collaboration apps like Salesforce, JIRA & Confluence, Asana, etc.
Understanding of apps, mobile app SDKs, and mobile tech solutions
Nice To Have
App development experience, publishing apps to the stores, working with SDKs etc.
Development experience, experience in building scripts and tooling (Python, Javascript, CSS, HTML,...)
Enhance Your Experience / Perks & Benefits
Opportunity to make an impact on the ad-tech industry working for a forward-thinking leader in the space
International, diverse teams with a strong focus on transparency, feedback and fun
Education opportunities for ongoing professional development & continuous learning
Company onboarding program like no other, where you'll learn the ins-and-outs of our product
Flexible work from home policy and vacation policy
Additional health insurance
Group life assurance
Wellbeing support with qualified therapists
Paid parental leave
WFH program with remote online events (workouts, coffee chats, team events, games, etc.)
Monthly perk stipend to choose the perks that matter most to you
More details about our company culture and perks can be found on our career page.
Interested? Let's Talk! Equal opportunity employer
Adjust is proud to be an equal opportunity employer. We champion a diverse and inclusive culture in all of our offices around the globe. We understand that all candidates are individuals with unique backgrounds and talents. At Adjust, we assess candidates on qualifications, merit and business needs. We do not discriminate based upon race, color, ancestry, religion, sex, national origin, sexual orientation, age, citizenship, marital status, disability, gender identity, veteran status or other applicable legally protected characteristics. If you see a position that excites you, please apply! We would love to have you join us in our mission to build a global tech company where we're all proud to belong to.