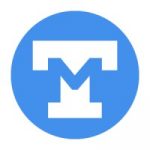 Team Leader OPD Admitting
We're saving lives, building careers, and reimagining healthcare. We can't wait to grow alongside you.
I. GENERAL SUMMARY:
This position provides support to the Manager/Walk-in Registration Centers by acting in the capacity of a Team Leader, coordinating the work of an assigned group of Patient Access Coordinators in a Walk-In Call Center.
Responsible for the accurate and complete collection and capture of patient registration data for an assigned area in a Walk-in Registration Center. Reviews and verifies scheduled ambulatory visits, confirms that valid insurance coverage exists, that a referral is authorized for specialty visits, and the accuracy of primary care physician data for all managed care patients.
II. PRINCIPAL DUTIES AND ESSENTIAL FUNCTIONS:
Assists manager by coordinating the work of an assigned group of employees.
Relays work instructions and distribute and monitors work. Provides technical training and assistance. Assists in ensuring employees are provided with appropriate resources. Provides recommendations for the most efficient utilization of assigned personnel.
Provides employee performance information and reports employee performance problems.
Recommends and assists in the implementation of process improvements.
Fosters positive morale and effective teamwork in assigned group.
Performs, and oversees the work of assigned employees performing, the duties listed below:
Provides excellent customer service to patients in the Registration Walk-In Centers.
Obtains and/or verifies complete registration information for all patients scheduled within 48 hours of their appointment as well as for walk-in appointments.
Verifies insurance via the NEHEN database and other electronic devices available. Insures that coverage exists on the date of service. Sets the designated insurance flag in the Siemens system when complete. Updates all appropriate future cases scheduled, including insurance plan codes, if any change has been made to demographic or insurance information.
Verifies the primary care physician data found via NEHEN and cross-references with the data entered into Siemens. Advise patients as to the procedure if the insurance company information does not match.
Contacts the PreReg Call Center if a referral is required for the specialty visit. Working collaboratively with the PreReg Call Center insures that a referral is authorized prior to the visit.
Enters the treatment authorization number into the appropriate field in the Siemens system. Enters the level of referral authorization into the appropriate field.
Refers cases to the Financial Coordinator for resolution prior to the visit when patients' insurance does not verify or if the patient has no insurance. Refers cases to Financial Coordination when the patient wishes to be seen without a valid referral.
Completes Medicare Secondary Payer Questionnaire online and on paper during downtime.
Serves as customer service representative at TMC's "front door" answering all questions appropriate for this position in a professional manner.
Reviews and responds to denials related to wrong insurance billed, no referral/authorization and not eligible date of service.
Maintains statistical data for use by management.
Reviews and completes the Daily Schedule – Expected Visits work list each day and completes financial clearance process for patients that appear on report.
Notifies clinical managers when patients are not "financially cleared" for service.
Maintains collaborative team relationships with peers in the Pre-Auth Center, Admitting, the Pre-Reg Call Center and Patient Finance.
Performs other similar and related duties as required or directed.
III. JOB REQUIREMENTS:
JOB KNOWLEDGE AND SKILLS:
Strong customer service skills including excellent interpersonal and telephone skills. High degree of tact is necessary due to frequent interaction with patients, physicians, and insurance companies.
Thorough knowledge and understanding of health care delivery systems with special emphasis on the referral management process for managed care providers.
Demonstrated organizational skills and attention to detail. Ability to independently prioritize work and to be extremely flexible in work assignments.
Computer-literate. Ability to perform accurate data entry.
Second language helpful, but not required – particularly Chinese, Spanish, Russian.
EDUCATION:
Level of knowledge generally obtained via completion of an Associates degree.
Three to four years experience in insurance, managed care, private physician's office practice or hospital registration setting.
An equivalent combination of education and experience, which provides proficiency in the areas of responsibility listed above, may be substituted for the above education and experience requirements.
IV. WORKING CONDITIONS/PHYSICAL DEMANDS:
Works in a fast-paced, high-pressure office environment. There will be significant pressure to meet or exceed goals and expectations. There is little discomfort due to dust, dirt or other environmental factors.
Constant contact with patients, internal and external physicians, payers and NEMC managerial staff.
Tufts Medicine is a leading integrated health system bringing together the best of academic and community healthcare to deliver exceptional, connected and accessible care experiences to consumers across Massachusetts. Comprised of Tufts Medical Center, Lowell General Hospital, MelroseWakefield Hospital, Lawrence Memorial Hospital of Medford, Care at Home — an expansive home care network, and large integrated physician network. Please note that effective October 1, 2021, as a condition of employment at Tufts Medicine, all employees and new hires must have received their complete dose of the COVID-19 vaccine, unless they have been granted an exemption. We are an equal opportunity employer and value diversity and inclusion at Tufts Medicine. Tufts Medicine does not discriminate on the basis of race, color, religion, sex, sexual orientation, age, disability, genetic information, veteran status, national origin, gender identity and/or expression, marital status or any other characteristic protected by federal, state or local law. We will ensure that individuals with disabilities are provided reasonable accommodation to participate in the job application or interview process, to perform essential job functions, and to receive other benefits and privileges of employment. Please contact us to request accommodation by emailing us at careers@tuftsmedicine.org.