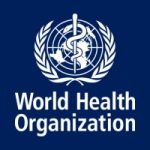 Team Assistant
OBJECTIVES OF THE PROGRAMME
The Division of the Regional Director (RDD) provides the visionary leadership and, together with BOS, supports the Country Offices and all the other Divisions in the efficient delivery of the EPW through agile transformation and implementing WHO Value Charter. RDD has the overall responsibility for the planning, execution and evaluation of WHO programmes at the regional and country levels and in strengthening the alignment and joint work across the three levels of the organization. It is the safeguard of the WHO Values Charter. It encompasses the enabling functions of resource mobilization and alliances, external relations and communications, and support to governing bodies of the European Region, in addition to organization development, staff development and learning, and transformation. It also specifically includes the representative function of WHO with the institutions of the European Union, the EURO Ombudsman who reports directly and independently to the Regional Director, and the committee on staff health and wellbeing. The European Observatory on Health Systems and Policies is at the forefront of international evidence generation and knowledge brokering for health policies and systems. Its mission is to support and promote evidence-informed health policy-making through comprehensive and rigorous analysis of the dynamics of health systems and policies in Europe. The Observatory's aim is to generate evidence and broker knowledge so that policy makers can take better health systems decisions and improve population health. Its objectives include: Describing and analysing health systems and the changes they undergo; Mapping trends and making comparisons (including with relevant countries outside Europe) to support European policy-making; Mobilizing experience from practice across Europe to give insights into policy issues; Working in partnership with governments, international organizations, academics, policy-makers and practitioners to provide evidence and evidence-informed policy options to national and European policy-makers; Employing (and developing) a range of knowledge brokering tools to communicate effectively with policy-makers; Feeding evidence into the wider health policy debate. The Observatory is a partnership hosted by the WHO Regional Office for Europe. It includes the Governments of Austria, Belgium, Finland, Ireland, Norway, Slovenia, Spain, Sweden, Switzerland and the United Kingdom; the Veneto Region of Italy; the French National Union of Health Insurance Funds (UNCAM); the World Health Organization; the European Commission; the World Bank; the Health Foundation; the London School of Economics and Political Science (LSE); and the London School of Hygiene & Tropical Medicine (LSHTM). The Observatory consists of a Steering Committee, senior management team and staff. Its core Secretariat is in Brussels and it has offices in London at LSE and LSHTM and Berlin (TUB).
Description Of DutiesUnder the managerial oversight of the Administrative Officer of the office, the incumbent provides a variety of secretarial and administrative services in support of the activities of the Observatory.
Key Duties
Drafts correspondence and documents based on written/verbal prompts from the professional staff of the unit. Composes and finalizes correspondence of administrative nature. Provides rough translation or synopsis of incoming mail. Takes notes at meetings. Types reports and other documentation.
Assists with the administrative preparation and conduct of meetings and other activities, in accordance with established procedures.
Makes travel arrangements for duty travels and, in accordance with established procedures, prepares approval memoranda, travel authorizations and follows upon issue of duty travel reports.
Prepares correspondence for the recruitment of consultants and temporary advisers; arranges briefing appointments and provides secretarial support for them; processes agreements for performance of work and other types of contractual arrangements as required and related correspondence follows up on deadlines of such agreements/contracts and prepares payment instructions.
Initiates action to process or follow up on correspondence, documentation, and forms. Creates background files and compiles reference material as appropriate. Accesses and retrieves information from relevant databases and updates as required.
Responds to and acts on telephone enquiries and requests for information. Assesses the critical nature of technical enquiries and refers them to appropriate staff for reply. Coordinates appointments for supervisor(s) and organizes programmes for visitors.
Provides briefing and guidance to staff at all levels in the unit/programme on office practices and procedures; liaises with, assists or replaces other secretaries and/or programme assistants in the unit or department should the need arise.
Performs other related duties as required.
Required Qualifications
Education
Essential: Completion of secondary school or equivalent.
Desirable: Relevant higher education or post-secondary school courses in a field relevant to the position.
ExperienceEssential: At least 3 years of demonstrated experience in the secretarial/administrative field.
Desirable: Experience in an international environment or institution. Relevant experience in WHO or in the UN.
Skills
Proficiency in the use of standard office computer software, note taking and operation of computerized systems and data bases. Ability to work in a fast-paced environment. Ability to identify and manage one's own emotions, as well as helping others to do the same.
WHO Competencies
TeamworkRespecting and promoting individual and cultural differencesCommunicationKnowing and managing yourselfProducing resultsUse of Language Skills
Essential: Expert knowledge of English.
Desirable: Intermediate knowledge of French,Russian,Germa.REMUNERATIONWHO offers staff in the General Services category an attractive remuneration package, which for the above position includes an annual net base salary starting at EUR 50,775 (subject to mandatory deductions for pension contributions and health insurance, as applicable) and 30 days of annual leave.
Additional Information
This vacancy notice may be used to fill other similar positions at the same grade level
Only candidates under serious consideration will be contacted.
A written test and/or an asynchronous video assessment may be used as a form of screening.
In the event that your candidature is retained for an interview, you will be required to provide, in advance, a scanned copy of the degree(s)/diploma(s)/certificate(s) required for this position. WHO only considers higher educational qualifications obtained from an institution accredited/recognized in the World Higher Education Database (WHED), a list updated by the International Association of Universities (IAU)/United Nations Educational, Scientific and Cultural Organization (UNESCO). The list can be accessed through the link: http://www.whed.net/. Some professional certificates may not appear in the WHED and will require individual review.
According to article 101, paragraph 3, of the Charter of the United Nations, the paramount consideration in the employment of the staff is the necessity of securing the highest standards of efficiency, competence, and integrity. Due regard will be paid to the importance of recruiting the staff on as wide a geographical basis as possible.
Any appointment/extension of appointment is subject to WHO Staff Regulations, Staff Rules and Manual.
The WHO is committed to creating a diverse and inclusive environment of mutual respect. The WHO recruits and employs staff regardless of disability status, sex, gender identity, sexual orientation, language, race, marital status, religious, cultural, ethnic and socio-economic backgrounds, or any other personal characteristics.
The WHO is committed to achieving gender parity and geographical diversity in its staff. Women, persons with disabilities, and nationals of unrepresented and underrepresented Member States (https://www.who.int/careers/diversity-equity-and-inclusion) are strongly encouraged to apply.Persons with disabilities can request reasonable accommodations to enable participation in the recruitment process. Requests for reasonable accommodation should be sent through an email toreasonableaccommodation@who.int.
An impeccable record for integrity and professional ethical standards is essential. WHO prides itself on a workforce that adheres to the highest ethical and professional standards and that is committed to put the WHO Values Charter into practice.
WHO has zero tolerance towards sexual exploitation and abuse (SEA), sexual harassment and other types of abusive conduct (i.e., discrimination, abuse of authority and harassment). All members of the WHO workforce have a role to play in promoting a safe and respectful workplace and should report to WHO any actual or suspected cases of SEA, sexual harassment and other types of abusive conduct. To ensure that individuals with a substantiated history of SEA, sexual harassment or other types of abusive conduct are not hired by the Organization, WHO will conduct a background verification of final candidates.
WHO has a smoke-free environment and does not recruit smokers or users of any form of tobacco.
For information on WHO's operations please visit: http://www.who.int.
WHO also offers wide range of benefits to staff, including parental leave and attractive flexible work arrangements to help promote a healthy work-life balance and to allow all staff members to express and develop their talents fully.
The statutory retirement age for staff appointments is 65 years. For external applicants, only those who are expected to complete the term of appointment will normally be considered.
Please note that WHO's contracts are conditional on members of the workforce confirming that they are vaccinated as required by WHO before undertaking a WHO assignment, except where a medical condition does not allow such vaccination, as certified by the WHO Staff Health and Wellbeing Services (SHW). The successful candidate will be asked to provide relevant evidence related to this condition. A copy of the updated vaccination card must be shared with WHO medical service in the medical clearance process. Please note that certain countries require proof of specific vaccinations for entry or exit. For example, official proof /certification of yellow fever vaccination is required to enter many countries. Country-specific vaccine recommendations can be found on the WHO international travel and Staff Health and Wellbeing website. For vaccination-related queries please directly contact SHW directly at shws@who.int.
This post is subject to local recruitment and will be filled by persons recruited in the local commuting area of the duty station.
In case the website does not display properly, please retry by: (i) checking that you have the latest version of the browser installed (Chrome, Edge or Firefox); (ii) clearing your browser history and opening the site in a new browser (not a new tab within the same browser); or (iii) retry accessing the website using Mozilla Firefox browser or using another device. Click this link for detailed guidance on completing job applications: Instructions for candidates
GradeG4Contractual ArrangementTemporary appointment under Staff Rule 420.4Contract Duration (Years, Months, Days)One yearJob PostingSep 1, 2023, 7:51:48 AMClosing DateSep 22, 2023, 4:59:00 PMPrimary LocationBelgium-BrusselsOrganizationEU/OBS - European Observatory on Health Systems and PoliciesScheduleFull-timeIMPORTANT NOTICE: Please note that the deadline for receipt of applications indicated above reflects your personal device's system settings.