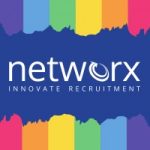 Teacher of French
We are excited to offer the opportunity for a talented colleague to teach within our excellent Languages team at Parkside Community College. We are looking for someone committed to the success of every student, a person who is passionate about being a highly effective and expert teacher, in line with United Learning's Framework for Excellence. You will be joining a highly successful team where everyone is a specialist teacher and there is a commitment to teacher training and development. We host trainee teachers on school and university routes and encourage new colleagues to be mentors. We also offer weekly department curriculum planning time within the school day, in addition to PPA.

Parkside is proud to be a leading school for Languages. We have very strong foundations for success as we have always kept GCSE French as a core part of the curriculum for all students. Therefore, our rates for Ebacc entry are over 90% each year.

Outcomes in Languages are more than a grade above expectations on average at GCSE, reflecting the commitment of the team to the success of all students. Our classes are largely mixed-ability, but one group at GCSE is also offered the chance to learn Spanish from scratch as 'dual linguists' and results for these students are excellent in both languages. There will also be opportunities to teach within the IB course in our 6th Form: the IB Diploma promotes global understanding, broad knowledge and high levels of learner independence. Languages are therefore central to the IB. Full training to teach the IB Diploma will be provided.

The ability to teach another language is desirable, but not essential. As well as Spanish at GCSE, we currently offer Italian, German and Russian within the IB and are always open to other options. We are also the home to a thriving Latin programme up to GCSE.

We are interested to hear from colleagues at a range of career stages. For a more experienced colleague, there may be the possibility of a TLR payment for additional responsibilities.

The School

Parkside Community College is part of the Cambridge cluster within United Learning and is committed to bringing out 'The Best in Everyone' through an education that develops rich knowledge and character.

Parkside Community College is a highly oversubscribed school with a long history of success and an excellent reputation for innovation in education. We are situated in three sets of buildings, with the main site, overlooking Parker's Piece, opening in 1913. We offer 120 places in each year group and believe deeply in the power of 'human scale' education, where every student is very well known and strong relationships help teachers to support their classes to exceptional outcomes. Our last inspection graded us Outstanding and our GCSE results in 2022 make us one of the highest performing schools in the country, within the top 1% of schools for progress.

Our intake is diverse: we have a large proportion of higher attainers on entry; we also have significant profile of Special Educational Needs. We have many students join us from overseas, with a range of ability in English, both in the main school and in the 6th Form.

We are committed to supporting our colleagues to be highly effective teachers: as well as department curriculum time, we develop our teaching as a whole staff every week, informed by Rosenshine's Principles. We have a behaviour policy that is consistent and enables colleagues to teach without disruption.

United Learning

We are part of United Learning, a large, and growing, group of schools aiming to offer a life changing education to children and young people across England.

Our schools work as a team and achieve more by sharing than any single school could. Our subject specialists, our Group-wide intranet, our own curriculum and our online learning portal all help us share knowledge and resource, helping to simplify work processes and manage workloads for an improved work-life balance.

As a Group, we can reward our staff better: with good career opportunities, better pay, benefits, and ultimately, the satisfaction of helping children to succeed. We invest in our staff wellbeing. Our academies each have at least eight INSET days per year (with three of those solely dedicated to planning), and an ongoing group-wide wellbeing programme. It's an ethos we call 'the best in everyone'.

We are working hard to become a more diverse organisation - which is key to our commitment to bringing out the best in everyone. We welcome applications from everyone committed to this ethos and would particularly welcome applications from black and minority ethnic candidates, who are currently under-represented in the Group as a whole. We always appoint on merit. We are open to discussing flexible working options.

We reserve the right to invite strong candidates to interview in advance of the closing date, so encourage early applicants.