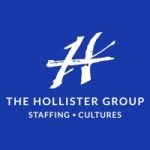 Tax Preparer
Tax Specialist
Our client, an incredible local non-profit organization, is looking to add a Bilingual Tax Specialist to their team as tax season is fast approaching. The person in this role should be detail-oriented, dependable, and must be able to attend all training sessions. This is a contract role, but it could become permanent for someone who excels in the position—no prior tax knowledge required! Prior to starting, candidates must pass a background check. If you are looking for great company culture and meet the qualifications below, you should apply immediately!
Compensation: $17 per hour
All applicants must be able and willing to work in and around Boston MA, as this role requires 100% onsite work.
Responsibilities:
Attend training to learn and apply basic tax knowledge
Provide high-quality tax assistance to all clients by ensuring all income, deductions, and allowable credits are claimed
Prepare only those tax returns that are within certification level(s) and within the scope of the VITA program
Maintain confidentiality of all client information through verbal and documented channels
Ensure a copy of the completed return is provided to clients and all appropriate signatures are obtained
Qualifications:
Must be able to attend training and learn and apply basic tax knowledge
Highly organized with strong multi-tasking skills
Ability to work well with diverse populations
Ability to maintain confidentiality of highly sensitive private information
Desired Language Proficiencies:
English, Spanish, Chinese (Mandarin and Cantonese), Thai, Vietnamese, Haitian and Cape Verdean Creole, Russian, Portuguese, French, or Swahili
Our Commitment to Diversity, Equity & Inclusion
The Hollister Group is an equal opportunity employer. We welcome and encourage applications from people who are under-represented in their respective occupations or position.
To apply for this job please visit LinkedIn.