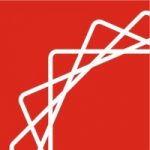 Talent Acquisition Coordinator
Job Description

The World at Abt


Solving the world's most pressing issues and improving the quality of life for people worldwide is what we do every day at Abt Associates. Creating a more equitable world is no small task, but we are driven by big challenges.
We are a team of 3,000+ people in over 50 countries working in unison and focused on the bigger picture. Only by sharing our commitment, energy, and innovation do we affect change and push the boundaries of what's possible. We welcome diverse ideas, backgrounds, and viewpoints – joining Abt means access to exceptional thinkers at the top of their game.
To thrive at Abt is to embrace flexibility and collaboration. Our open culture allows you to balance your work and personal life as needed to optimize personal well-being. C reating a more equitable world starts from within – we look after people around the world, and we'll do the same for you.
Ready to embrace rewarding and meaningful work? Now's your chance.
The Opportunity


Abt Associates is looking for a Talent Acquisition Coordinator who will thrive in a fast-paced, high-energy environment. You will work with the International Talent Acquisition Team working with candidates across the global. You will support recruitment operations globally by providing excellent customer service to candidates and hiring teams, collaborating with talent acquisition partners and other HR team members, and serving as an ambassador for Abt Associates.
Core Responsibilities

Manage complex scheduling and coordinating of all candidate interviews to include phone screens, in-person and video interviews with minimal supervision
Partner with Talent Acquisition Leadership to analyze, deliver and support visualization of department metrics
Develop and maintain talent acquisition team knowledge management procedures and work instructions, including ownership of MS Teams channels, and common drive.
Prepare and send follow-up correspondence to applicants
Assist with tasks related to supporting recruitment for multiple positions across company (i.e. checking references, formatting biodata forms, manual employment agreements, etc.)
Update and maintain applicant tracking system, including creating requisitions
Provide initial applicant tracking system troubleshooting for international project teams
Maintain reports on candidate leads and rosters
Assist with processing vendor invoices and tracking expenses for talent acquisition budget
Support Abt's internship program
Support external job postings and advertising.
Support D&I, candidate experience, HR technology transformation in partnership with the recruiting team
Complete additional duties as assigned


What We Value

Level 4: High School Diploma + Six years of relevant experience, or Associates Degree + Four years of relevant experience, or Bachelor's Degree
Level 3: High School Diploma + Four years of relevant experience, or Associates Degree + Two years of relevant experience, or Bachelor's Degree
Knowledge of English and another language (preferably French, Spanish, Russian, Portuguese, or Arabic)
Ability to communicate effectively, both verbally and in writing
Possess outstanding attention to detail and excellent follow-up skills
Ability to figure things out, with a willingness to go above and beyond the bounds of the job
Strong prioritization, organizational and time management skills with the ability to coordinate multiple and complex projects
Possess a professional demeanor with extensive experience working in a client service or customer service role


What We Offer


We foster an environment where you can Thrive Your Way. Our innovative total rewards programs are designed to help balance your work and personal life. The approach toward your wellbeing centers around comprehensive benefits, flexible schedules, and professional development.
Abt Associates is an Affirmative Action/Equal Opportunity employer committed to fostering a diverse workforce. Abt Associates provides market-competitive salaries and comprehensive employee benefits. Local candidates strongly encouraged to apply.
This position offers an anticipated annual base salary range of approximately $42 ,000 to $63 ,000 , and may vary by ten percent depending on candidate geographic location. Salary offers are made based on internal equity and market analysis.
Disclaimer: Abt Associates will never ask candidates for money in exchange for an offer of employment.
About Us


Abt Associates is a mission-driven, global leader in research and program implementation in the fields of health, social and environmental policy, and international development. Known for its rigorous approach to solving complex challenges, Abt Associates is regularly ranked as one of the top global research firms and one of the international development innovators. The company has multiple offices in the U.S. and program offices in more than 40 countries.
At Abt Associates, we are committed to creating a lasting culture of equity, diversity and inclusion and recognize that in order to achieve full participation, our practices must be free of prejudice, discrimination, and bias that result in inequitable outcomes. We are actively working to advance equity for everyone, and while we still have much work to do, we know that racial and cultural diversity are an asset to our business and the communities where we live and serve. Our ongoing commitment is focused on creating business practices that advance racial and social equity, investments in community impact programs for the benefit of Black, Indigenous, and people of color (BIPOC), and expand upon project work related to racial equity and social justice.