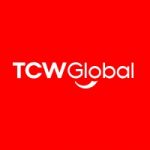 Support Specialist (Refugee Welcome Center)
Support Specialist, Refugee Welcome Center
Phoenix, AZ
Full Time- 9 hour shifts, 4 days/week
$24/hr
Our nonprofit organization provides opportunities for refugees, asylees, victims of human trafficking, survivors of torture, and other immigrants to thrive in America. Our Welcome Center provides a safe place to these people while we work with them to coordinate travel to their new home in the US. We are looking for a Support Specialist to join us!
Major Responsibilities:
Responsibilities may include, but are not limited to:
Ensure clients have access to all services provided at the shelter including meals, bedding, clothes, and personal hygiene supplies as needed.
Complete rounds throughout the shift, to ensure all services are running smoothly.
Maintain a clean, safe, secure, and stable center; clean and organize the center and maintain child-friendly spaces.
Assist with client intakes and orientation and support travel arrangements for clients.
Answer client questions regarding Welcome Center services.
Complete inventory of Welcome Center supplies and restocking for next day operations.
Participate in all program meetings and fully engage as a member of the team.
Comply with all policies, procedures and protocols
Other related duties as assigned.
Job Requirements:
Education: High School diploma or higher.
Work Experience:
· Prior experience working with refugee populations or asylum seekers is highly valued.
Demonstrated Skills & Competencies:
Fluency in written and spoken English.
Spanish speaking or bilingual ability in another client language (Brazilian, Portuguese, Haitian Creole, Punjabi, Russian) is heavily preferred but not required.
Proven ability to contribute both independently and as a team member.
Self- starter with excellent problem-solving skills.
Proven ability to multi-task, prioritize duties, and manage time effectively.
Proficient in Microsoft Office applications (Word, Excel, Outlook).
Good communication skills; experience in a multi-cultural environment preferred.
Valid driver's license, active insurance policy, access to reliable transportation and the ability to travel regularly throughout the service delivery area are preferred.
In accordance with Arizona State Law, must possess or be eligible to receive a fingerprint clearance card.
Must be able to work non-traditional hours, such as weekends, nights and holidays as needed.
To apply for this job please visit LinkedIn.