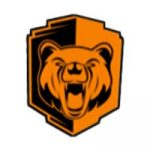 Supply Chain Operations Manager
Supply Chain Manager & Logistics
Type : Part time 10-15 hours/week
Minimum Experience : 5+ years
Salary : Competitive and based on experience
Location : Remote
Timezone : we operate our business in EST so we need a good overlap for meeting and collaborative work
Office hours : to be agreed upon - some flexibility
Why Would You Want to Work with Us?
Get involved in an exciting and growing e-commerce company and industry. The Atomic Bear (https://www.theatomicbear.com) specializes in equipping and training people who want to be prepared so that no matter what the World throws at us, we'll all be ready! Our carefully crafted line of survival products provide a wide range of clients with practical tools they need and will use every day.
Meaningful work:

The products and logistics you will be moving help people to be safe, empowered and confident.

Impactful:

We are a small team and you will report directly to the CEO. There are many opportunities to improve the current processes and logistics and have a major impact on the business.

Development opportunities:

We offer you the opportunity to develop and grow in a dynamic, enthusiastic and highly agile team.

International experience:

our operations extend to the United States, Canada, Europe and the United Kingdom.
Job Brief
We are looking for an experienced and passionate supply chain manager to lead our supply chain and logistics function.
In this role, you'll collaborate with other departments, such as Operations and Finance, to create effective business plans, so teamwork skills are important. You should also have experience in project management, as well as great leadership and communication ability.
If you meet these criteria and also possess a strategic, analytical mind, we'd like to hear from you.
What You Will be Doing
Create the company's supply chain strategy

Analyze data from shipping and delivering processes to find bottlenecks and other issues

Evaluate and report on KPIs

Monitor logistics to make sure they run smoothly

Maintain supply chain inventory and records

Train and guide employees

Find cost-effective solutions for supply chain processes

Resolve issues that come up (e.g. delays in delivery, accidents)

Collaborate with other departments to create coordinated plans for business growth

Develop and implement safety guidelines in all aspects of the supply chain (e.g. use of trucks, forklifts)

Ensure supply chain processes meet legal requirements and standards

Communicate and negotiate with suppliers and vendors to land more profitable deals
Requirements and Skills
Demonstrated results in supply chain effectiveness and cost management and optimization.

Previous experience as a supply chain manager or in a similar field

Excellent knowledge of supply chain processes

Excellent knowledge of Google Sheets, Excel and at least one demand planning software

Strong communication skills

Excellent organizational and project management skills

Attention to detail

Creative problem-solving

A strategic and analytical mind

Degree in Supply Chain Management, Logistics, or similar field

You are a self-motivated individual, motivated by great results and your contribution to the team's achievements
Availability
This is a part time position with a flexible schedule. You must be available for work as timelines dictate as well as scheduled team projects and meetings. You will need to connect with our team in China. You need a computer and a good internet connection.
To Apply
If you see yourself as an exceptional candidate, please follow the link below to share your interest with us.
>> CLICK HERE TO APPLY
(https://formfaca.de/sm/H2HY0Y8hQ)
We will be making our interviewing and hiring decisions over the next two weeks, and will only be accepting applications for a limited time. If you are interested, you are encouraged to visit the link above to be considered for this one-of-a-kind opportunity.
Thank you for your interest!
To apply for this job please visit LinkedIn.