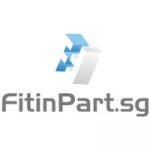 Supply Chain Executive (Russian-speaking, Remote)
We are a global manufacturer and distributor of automotive spare parts. As we are expanding our operations in Europe and Russia, we are looking for an experienced Supply Chain Executive to support our operations.
This is a completely remote full-time role starting with a tenure of 1 year. You can be based anywhere but must be available during Singaporean business hours.
You need to be fluent in English and Russian. Previous Supply Chain experience in Automotive is required.
JOB DESCRIPTION:
A key coordination role in the supply chain tasked with fulfilling distributors' stocks and handling communication between international manufacturers and distributors.
· Work in company system to update distributors' demand and do allocation of inventory between distributors based on individual situations.
· Execute long and short-range inventory strategies
· Update distributors on the latest pricing and inventory data
· Handle inquiries on products and coordinate product issue resolution between distributors and relevant departments.
· Work closely with the operations team, procurement team, and distributors on stock fulfillment.
· Handle enquirers such as inventory availability, order follow-up and delivery coordination, and freight quotations
· Coordinate and optimize freight movement
· Secure regional sales forecast into the demand planning process
· Facilitate sales and operations planning to review forecasts and provide visibility on supply status
· Monitor inventory levels and issues and execute various fulfillment strategies
· Ensure that inventory control processes are in place and consistent with the inventory turn target
· Negotiate with distributors and solve problems in the supply chain
· Identify and report on issues for improvement.
· Other related tasks as assigned
To apply for this job please visit LinkedIn.