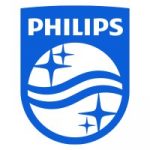 Supplier Quality Assurance Manager
Job TitleSupplier Quality Assurance ManagerJob Description
Philips is a global leader in health technology, committed to improving billions of lives worldwide and striving to make the world healthier and more sustainable through innovation. Driven by the vision of a better tomorrow.

But it's not just what we do, it's who we are. We are 80,000, wonderfully unique individuals, with two things in common. An unwavering sense of purpose and a relentless determination to deliver on our customers' needs. It's what inspires us to create meaningful solutions – the kind that make a real difference – when it matters most.

The world and our customers' needs are changing faster than ever before and while we are proud of what we do already, we know we can do more. That's why we need you, to help us tackle increasingly complex challenges posed by ever evolving health and well-being needs.


In this role, you have the opportunity to make life better
Looking at the challenges the world is facing today Philips' purpose has never been more relevant. So whatever your role, if you share our passion for helping others, you'll be working towards creating a better and fairer future for all.

You are managing suppliers of third-party products and services. In this position you are not involved in manufacturing. You assure that the Quality systems at the suppliers are per regulation and meet Philips HealthTech Purchasing Controls requirements.

Scope of activity includes all QMS (Quality Management Systems) relevant Purchasing Controls processes, systems and procedures, as well as Q&R processes indirectly related to Purchasing Controls (e.g., CAPA, audits). You will also participate in the development and continuous improvement of suppliers' Quality Assurance processes to ensure high quality and compliance. Supplier Quality Assurance (SQA) is accountable and responsible for supplier audits, external inspections/ audits of Purchasing, and training. We are interested in candidates with a supplier quality assurance, market procurement or QMS background.


You are responsible for

Multi-disciplinary approach and knowledge of basic Supplier Quality principles, theories and concepts; including ASL Management, Auditing, SCAR Coordination, Performance Monitoring, and Quality Transition Plans

Leading projects in Supplier Quality, collaborating effectively to deliver tasks

Exercising judgement within defined procedures and practices to determine appropriate action

Working on problems of moderate scope where analysis of situations or data requires a review of a variety of factors

Able to focus on the problem at hand, identifying impact to the value chain (customer, supplier, Philips) and affected stakeholders

Applying Philips Excellence practices to identify and solve major supplier quality issues where simple analysis of Supplier Quality data is required

Frequently interacts with functional peer groups, demonstrating the ability to gain cooperation of others, conducting presentations of technical information concerning specific projects or schedules



You are a part of
A fast growing and innovative team, within an ever-changing environment - constantly striving for improvements and exceeding internal and external stakeholder expectations. The team consists of about 11 supplier quality assurance managers working globally.


To succeed in this role, you'll need a customer-first attitude and the following

Prior experience in the health technology/medical devices industry. This is a critical requirement.

Quality Management Systems knowledge, including ISO 9001 Standards and Regulations is required.

At least 3 to 5 years of relevant experience in a position in QMS (Quality Management System) or Supplier Quality Assurance

Ideally knowledge of the following Medical Device standards: ISO 13485 & FDA (21 CFR Part 820), MDD/MDR

Good Documentation Practices (required)

Able to think independently and make decisions where needed

Supplier Corrective Action Request (SCAR) or CAPA experience

Knowledge of LEAN: Including Daily Management

Preferably Lead Auditor Qualification

In Non-Covid times you will have to be able to travel in the nearby countries up to 20% (and some global travel)

Fluency in Spanish, Italian or Russian would be great to have



In return, we offer you
A path towards your most rewarding career. Philips is growing its marketing capability enterprise wide. Succeeding in this market-based role in a complex environment will open many doors for your long term career, in other areas in Philips or otherwise. We also believe that we are at our best as a company when you are at yours as a person. Thus, we offer competitive health benefits, a flexible work schedule and access to local well-being focused activities.


How we work at PhilipsOur newly-adopted hybrid work concept fuses flexibility with collaboration to deliver great outcomes for our people and our customers. We are embracing an approach wherein we spend more time together than apart – which for full-time employees translates to an average of at least 3 days working from the office and up to 2 days from home – for our hybrid roles.Hybrid work flexibility means people can meet the changing demands of work and home in the most balanced, productive, and healthy way. Hybrid work flexibility means people can meet the changing demands of work and home in the most balanced, productive, and healthy way.

Our hybrid working model is defined in 3 ways:We believe in the importance of impactful collaboration: There's a certain energy when everyone's in the same room that can heighten idea generation and creative friction needed for problem-solving.We embrace flexibility: Choosing where, when and how to work can vary according to task and team schedules. Flexibility isn't office or online, it means choosing the space that works best for you, your teams and our customers on a case-by-case basis.We want to be at our best: The way we work and our workspaces are designed to support our well-being, offer career advancement opportunities, and enable us to be at our best.


Why should you join Philips?
Working at Philips is more than a job. It's a calling to create a healthier society through meaningful work, focused on innovative, customer-first health technology solutions. Help us improve the health and well-being of billions of people, every year. Ultimately creating a career that no one could have planned for. Even you.