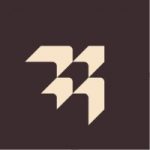 Supervising Senior Staff Attorney
JOB TITLE:Supervising Senior Staff Attorney
DEPARTMENT:Refugee Representation
LOCATION:New York, NY, or Remote (continental U.S.)
REPORTS TO:Managing Attorney
JOB CLASSIFICATION:Full-Time; Exempt; Non-Union
PURPOSE OF THE JOB
Thesupervising seniorstaff attorneywill collaborate with the managing attorneys to effectively manage the Refugee Representation team's processes, workload, and resources, including supervising associate, staff, or senior staff attorneys, legal services coordinators, fellows, interns, and/or volunteers. At the managing attorneys' direction, the supervising senior staff attorney will develop and advance strategies and projects aimed at improving team efficiency, client services, and pro bono representation. The supervising senior staff attorney will assist in administering Human Rights First's pro bono asylum legal representation work. They will mentor law firm attorneys providing representation in asylum cases in removal proceedings (detained and non-detained) and affirmative cases before the asylum office. In addition, they will engage in a limited number of direct representation asylum cases (both affirmative and in removal proceedings).
The supervising senior staff attorney may act on behalf of the managing attorneys in their absence or when the managing attorneys otherwise delegate.
The salary range for this position is $85,000-$90,000 DOE.
Major Duties & Responsibilities
Conduct legal screenings and intake interviews with asylum seekers;
Assist in identifying cases appropriate to either place with volunteer pro bono attorneys or Human Rights First staff for direct representation;
Ensure that whether Human Rights First provides in-depth mentoring on cases placed with volunteer pro bono teams or direct representation internally, all clients and volunteers with whom we partner receive high-quality legal representation and guidance;
Provide pro bono attorneys with prompt and thorough legal and procedural support on our pro bono asylum cases, including conducting trainings, strategizing on individual cases, reviewing draft submissions, and informing volunteers of significant legal developments in asylum law;
Build and maintain strong relationships with law firms and volunteer attorneys;
Assist in placing cases with volunteer attorneys and promote attorney interest in pro bono representation of asylum seekers;
Strategize and collaborate with other local service providers on how to best meet the needs of the immigrant population and improve access to legal representation;
Identify, analyze, and respond to legal or procedural changes that affect asylum seekers, including statutory changes, proposed regulations, and decisions of the Board of Immigration Appeals or federal courts;
Provide legal advice, mentorship, and guidance to Refugee Representation staff across all offices, and work with the entire Refugee Representation team to ensure inter-office support and team collaboration;
Supervise non-supervisory, union attorneys (senior staff attorney, staff attorney, associate attorney, legal fellow), legal service coordinators, interns, and in-house volunteer attorneys, as needed;
Ensure that supervisees have an equitable distribution of work with appropriate case loads, and that staff collectively engage in casework that meets our funding deliverables and advocacy priorities;
Assist in recruiting and supervising law school and undergraduate interns;
Contribute to and lead efforts to develop training materials for volunteer attorneys, including the online Pro Bono Attorney Library, and other manuals, memoranda, videos, or other training media;
Assist in furthering local and national advocacy initiatives by meeting with officials at government agencies, and engaging in other advocacy efforts in collaboration with the Refugee Protection team;
Promote Human Rights First's mission by participating in local community events, promotional events, immigration-related conferences or events, and other professional networking events that will increase the organization's profile in the community;
Assist in efforts to secure and maintain funding for the organization and Refugee Representation activities, including tracking and reporting data relevant to funding; and
Other duties as requested based on the team and/or organization's need.
Desired Knowledge, Skills, And Experience
A U.S. law degree (J.D.) and admission to any state bar or the District of Columbia;
At least five years of relevant experience, including several years of direct representation of asylum seekers at all levels of the administrative process, with preference for immigration court experience;
Previous supervisory experience required
Fluency in Spanish is highly desirable (reading and writing); fluency in additional languages, particularly French, Arabic, Russian, or Mandarin, is a plus;
Previous supervisory experience preferred
Commitment to working with volunteer lawyers and experience in mentoring other attorneys, especially on immigration law matters;
Ability to manage numerous tasks simultaneously, work under pressure and meet deadlines, and to identify and analyze legal issues;
Deep knowledge of U.S. immigration law and policy;
Ability to communicate patiently, respectfully, and empathetically with individuals from a variety of backgrounds as well as survivors of trauma or torture;
Strong interpersonal and written/oral communication skills;
Demonstrated ability to work independently and collaboratively, particularly in a collegial, team-based approach to work;
Adaptability to embrace and navigate new, dynamic projects, and an ability to recognize and maximize opportunities on behalf of the organization;
Demonstrated ability to work successfully across organization lines, to work comfortably in a variety of settings, including legal, academic, and advocacy, and to work confidently with government officials and the media;
Ability to travel regionally by car or public transportation when possible and ability to travel to other office areas or locations where Human Rights First serves clients, when necessary (travel costs reimbursed);
Good judgment and proven ability to provide leadership and support to fellow team members; and
Prior supervisory experience preferred, and a deep commitment to providing training, guidance, mentorship, and professional development opportunities for staff. A commitment to ongoing management and leadership training, both through formal and informal training opportunities.
Interested candidates should apply at https://www.humanrightsfirst.org/careers.
Human Rights First is committed to recruiting, retaining, and developing staff from a diversity of backgrounds, including members of racial and ethnic minorities, LGBTQ people, people with disabilities, people of all socioeconomic backgrounds, people of all nationalities, and veterans of the U.S. Armed Forces. We believe that a diverse staff and an inclusive work environment that welcomes a range of perspectives make us stronger and more effective.