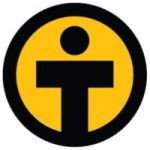 Supervising Attorney
Position Title:
SupervisingImmigration Staff Attorney
Reports To:
Office Director
Job Location:
Garden Grove, CA
Grade Level:
9
CWS National Salary Range:
$75,225-$88,500
CWS California Salary Range:
$86,508-$101,775
FLSA Status:
Exempt
Primary Purpose
The Supervising Attorney is responsible for the day-to-day operations of the Orange County Legal Services program including supervision of program staff and case review. The Incumbent also provides legal representation on a variety of family-based and humanitarian immigration matters before DHS, the Immigration Courts, and the BIA.
Essential Duties
Supervises legal work and staff of the CWS Orange County Legal Services team. Assigns and reviews cases.
Responsible for meeting program requirements for legal services, including overseeing budgets, tracking data, preparing reports, and writing grant renewals.
Provides in-house training to staff across legal programs.
Assists with the development of new programming, including programs providing legal services to unaccompanied children and their families.
Helps to build a pro bono attorney project to assist unaccompanied children and Ukrainian humanitarian entrants.
Ensures adequate representation for legal caseload at USCIS and EOIR, including but not limited to: Immigration Interviews, Asylum Hearings; Master Calendar Hearings; and submission of briefs to the Board of Immigration Appeals. May include representation in family court matters pertaining to unaccompanied minors.
Negotiates with USCIS officers and Supervisors at local District Office or Service Centers to rectify problems faced by clients.
Conducts legal research to assess eligibility for benefits/relief and support pending immigration applications. Drafts supplemental statements, rebuttals to Notices of Intent to Deny and Requests for Evidence; prepares and files immigration applications and motions; prepares other ancillary immigration papers, including Freedom of Information Act requests.
Provides guidance in local and national advocacy efforts on behalf of immigrants, refugees, entrants, and asylum seeker.
Helps develop partnerships with legal services providers and government agencies across the greater Orange County/Los Angeles region.
Responsible for resolution of complaints, issues and/or problems and for timely investigation and resolution.
Represents the program at meetings and speaking engagements relevant to the responsibilities of the position.
Undertakes other duties as assigned.
Qualifications
Education and Experience:
Law degree from an accredited law school.
Licensed to practice law in CA (membership in CA state bar required).
At least 5 years' experience in immigration law.
Experience with asylum representation and working with vulnerable populations and children preferred.
Other Skills
Fluency in Spanish, Ukrainian, or Russian strongly preferred.
Ability to work with children and clients from diverse cultures.
Prior supervisory experience required.
Ability to work cooperatively with other staff in a fast-paced work environment.
Ability to work independently, under pressure and meet deadlines.
A driver's license is preferred as well as a personal vehicle for frequent, reimbursable local travel.
CWS' U.S. COVID-19 Vaccination Policy requires all new staff to provide proof of COVID-19 vaccination as soon as reasonable, no longer than 60 days of employment. Any employee who is pregnant, who is nursing, who has a disability, or who has a medical condition that prevents them from safe vaccination, or who rejects vaccination because of sincerely held religious beliefs, may contact the CWS Benefits Administrator to request reasonable accommodation as defined by the Equal Employment Opportunity Commission (EEOC).
CWS Offers a Competitive Benefits Package That Includes
403 (b) Retirement Plan
Medical, Dental and Vision Insurance
Generous Paid Time Off
Life Insurance and AD&D
Long Term and Short Term Disability
Employee Assistance Program (EAP)
Health Savings Account
Flexible Spending Accounts