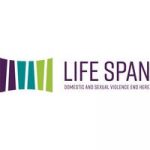 Staff Attorney or DOJ Accredited Representative
Life Span seeks a full-time staff attorney or accredited representative to provide legal services to victims of domestic and sexual violence in immigration cases. This position is based at our Chicago Loop office.
Life Span is a nationally known leader in the provision of services to victims of violence and their children. We are a financially secure organization with over 40 years of consistent and reliable funding. Our comprehensive services include criminal court advocacy, representation in civil protective order cases, expert representation in family law cases, immigration services and counseling for survivors and their children. Our work encompasses such issues as police domestic violence, immigration, employment issues, sexual assault civil no contact orders, the effects of trauma on clients and their children, teen dating violence, and the criminalization of survivors. Our agency has two sites, and services are available in eleven languages including English, Spanish, Polish and Arabic. All services are free of charge. Our agency provides national leadership in policy work and systemic advocacy, and our staff has trained advocates, lawyers, judges, counselors and other professionals in Illinois and across the country on critical issues and innovative practices.
Life Span values diversity—in strengths, backgrounds and lived experiences. It is essential that our staff and leadership reflect the communities that we serve. We are committed to creating an anti-oppression framework and seek candidates who share this commitment.
Job Duties: The staff attorney or accredited representative will provide representation to victims of domestic violence and/or sexual assault in immigration matters, including VAWA Self -Petitions, Battered Spouse Waiver Cases, and U and T Visa Cases. Opportunities for community outreach and participation in systemic advocacy and policy reform included.
Qualifications:
• License to practice law in Illinois, or if not an attorney, willingness to apply for and maintain DOJ Accreditation and attend required trainings;
• If not a lawyer, prior experience working as an DOJ accredited representative is required;
• Experience working with domestic violence victims preferred;
• Experience working on immigration matters;
• Public interest law experience and/or demonstrated commitment;
• Spanish, Polish, Russian, or Arabic language skills at the bilingual level are strongly prioritized for this position.
Location and Hours: The Immigration Attorney/Accredited Representative position is a full-time, 40 hours per week position based in the Chicago Loop office. The office is just steps away from the CTA El station and also accessible via the Metra railway, Union or Ogilvie stations.
Hybrid Position: This is a hybrid remote position following onboarding and completion of training.
Compensation: Life Span values staff as our most important resource and we offer a competitive salary dependent on experience. Benefits include generous PTO and holidays, Summer Fridays, life/disability insurance;403b plan, health/dental insurance, pre-tax public transit, FSA and DCA benefit plans.
Loan Forgiveness Benefit: Life Span is a qualifying employer for the federal PSLF program.
To Apply:
A cover letter with a resume is required to be considered for this position. If bilingual, please describe skill level. Send resume and cover letter to the hiring manager via LinkedIn, or visit our Website employment page.
No Telephone Calls Please.
To apply for this job please visit LinkedIn.