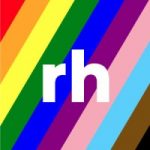 Staff Attorney, Family Law Project, Brooklyn Family Justice
Robert Half is excited to partner with our client on this opportunity:
POSITION OVERVIEW
The Staff Attorney will provide legal representation to survivors of domestic and gender based violence in family law matters in Brooklyn. The areas of focus are primarily family offense, custody/visitation, child/spousal support, and divorce. Other responsibilities include screening walk-in clients at the Brooklyn Family Justice Center, conducting community outreach and education in Brooklyn, and collaborating with other agencies to advocate for systemic change. The attorney will work out of the NYC Family Justice Center, Brooklyn (BKFJC), co-located at the Brooklyn District Attorney's Office.
RESPONSIBILITIES
· Provides direct representation and advocacy to clients in family law litigation, including family offense, custody and visitation, child and spousal support and divorces.
· Provides pro se legal assistance and consultations to clients regarding family law matters.
· Maintains a caseload of approximately 20 - 30 active clients per month and approximately 40 – 60 active cases.
· Conducts outreach to underserved communities.
· Trains law students, pro bono attorneys, social service providers, health care professionals, and community based organizations on domestic violence and the legal needs of victims.
· Represents Client on task forces and other political and advocacy committees outside the agency.
· Recruits, supervises, and/or provides co-counsel to pro bono attorneys on all aspects of litigation in family law matters.
· Supervises and/or mentors junior attorneys, project assistant(s), multiple volunteers and interns on all aspects of client contact, litigation support, case management, and/or project development. · Facilitates clients' access to intra-agency and outside resources, and administers provision of direct financial assistance and donations to clients.
· Attends and participates in interagency conferences and legal/ bar association committee meetings to keep abreast of developments in the areas of pro bono, domestic violence, and legal remedies for victims of domestic violence.
· Performs any other department or agency-related duties or special projects as directed by supervisor.
QUALIFICATIONS
-J.D. Degree
-Admission to the New York State Bar
-1- 4 years of relevant legal experience*; 3+ years of experience preferred for ideal candidate
-Fluency in Spanish, Mandarin, Arabic or Russian preferred
-Strong lawyering, advocacy, and leadership skills
-Experience working in the domestic violence field
-Highly motivated to provide zealous, knowledgeable, culturally competent, and empathic legal advocacy to domestic violence survivors
Budgeted Salary: $71,436 - $78,097; salary will commensurate with experience
Work position is currently Hybrid; must be to meet job location schedule obligations
Vaccination Policy: Proof of vaccination or proof of first dose with scheduled 2nd dose within 30 days is required.
Benefits: · Health, Dental and Vision Insurance · Employer-paid life insurance · Employer retirement contribution · Paid time off · Flex spending account · Student loan assistance · Tuition reimbursement program · Gym reimbursement program · EAP· More
To apply for this job please visit LinkedIn.