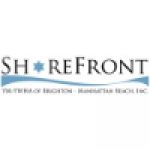 Staff Accountant
You are here: Home | Search for a Job Back To Search Results Location and Job Title:
Staff Accountant
Shorefront YM-YWHA of Brighton Manhattan Beach
3300 Coney Island Ave
Brooklyn, NY 11235
Principal Responsibilities
Reporting to the Director of Finance, the Staff Accountant is responsible for planning, organizing and managing the daily accounting activities of the Shorefront YM-YWHA. This includes processing Accounts Payable, Accounts Receivable, Cash Receipts; and Payroll, along with special projects. The Staff Accountant is responsible for applying and maintaining accounting principles, practices and procedures to ensure accurate and timely financial data. Minimum Qualifications:
KEY AREAS OF RESPONSIBILITY
Accounts Payable
Monitor and track all purchase orders and match with invoices
Review vendor statements and follow up on questions and issues
Code vendor invoices and obtain proper authorizations
Process all vendor invoices and post all transactions to accounting system
Schedule and issue payments in a timely manner '
Reconcile all credit card purchase to monthly statements, identify and resolve differences
Prepare and record month-end accrual entries
Obtain necessary tax forms from new vendors
Manage vendor filing system, both electronic and paper files
General Accounting
Timely and accurate posting of cash receipts
Reconcile all bank and investment accounts on a monthly basis. Post interest, dividends, gains and unrealized gains and losses
Assist the Director of Finance in maintaining the cash flow forecast
Perform monthly reconciliation of fee-for-service revenue between the accounting software and the point of sale system (POS)
Support in the annual audit, including preparation of year-end closing, prepare select balance sheet accounts analysis; prepare and post year-end journal entries
Post general journal entries, including salary and shared-cost allocations, depreciation and prepaid expenses on a monthly/ quarterly basis
Complete accurate and timely monthly, quarterly and year-end close processes
Support the Director of Finance in the continuous management and support of budget and forecast activities
Perform light grants management support to include the preparation of reports to funders and budget vs. actuals reports for program management
Participate in the development and improvement of accounting procedures and fiscal policies.
Other fiscal duties/projects as assigned by the Director of Finance
Desired Experience & Qualifications
Bachelor's Degree in Accounting, Finance or Business Administration preferred
Minimum Of 3 Years' Experience In An Accounting Role
Experience working in non-profits funded by government agencies, preferred
Advanced excel skills desired
Experience Using With MIP Fund Accounting Software Preferred
Strong verbal, written, communication and documenting skills
Ability to work cooperatively with all levels of employees, management, and external parties
Ability to prioritize, multi-task, and work in a fast-paced environment
Excellent attention to detail, problem solving, & analytical skills
Strong organizational skills
Must be a self-starter, quick learner, assertive, and can work independently yet collaboratively
Knowledge of Generally Accepted Accounting Principles (GAAP)
Salary
$55,000 - $65,000
Agency Information
Located in the heart of the largest Russian speaking community in North America, the Shorefront YM-YWHA has been committed to serving the diverse population of Brighton-Manhattan Beach for over half a century. A vibrant Jewish community center and social service agency, the Shorefront Y integrates immigrants into American society, inspires families and individuals to reconnect to their Jewish roots and provides a full array of cultural, educational, wellness, immigrant and human social services for people of all ages year-round
Employment Type: Full Time
Years Experience: 3 - 5 years
Salary: $60,000 - $65,000 Annual
Bonus/Commission: No